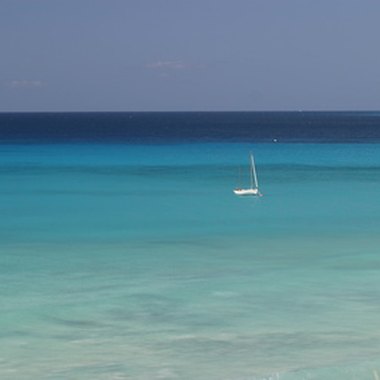 Tiny Barbados, which sits northeast of Venezuela, has any number of luxury hotels with either four- or five-star ratings. Most of the luxury hotels on the island are on the western side, which is calmer and warmer because it faces the Caribbean. The eastern side, facing the North Atlantic, is wilder but equally inviting, especially for those seeking a fresh breeze.
Fairmont Royal Pavilion
The Fairmont Royal Pavilion in St. James, 20 miles from the airport and eight miles from the capital of Bridgetown, resembles a plantation home from Barbados' days as a sugarcane producer, when the island was ruled by Britain. Activities at this west-side resort halfway up what is known as the "Platinum Coast'' include tennis, snorkeling, sailing, water skiing and just reveling in the sun. Non-motorized watercraft use is complimentary; staff can arrange scuba diving expeditions and motorboat rentals. In keeping with British tradition, the Fairmont offers guests complimentary afternoon tea with a selection of scones, muffins, jams and pastries. The two restaurants, Palm Terrace and Cafe Taboras, offer Caribbean fare and live music.
The House
The House, also in St. James, is a smaller boutique hotel for adults only, with 34 junior and one-bedroom suites. Complimentary water sports include snorkeling, sailing, boogie boarding, kayaking, windsurfing and water-skiing. The hotel also offers travel-weary guests a complimentary jet-lag massage, a champagne breakfast, afternoon tea and evening appetizers. A well-known London restaurant, Daphne's, has a satellite eatery next door to the resort. The House resembles the plantation homes that once dominated here, but furnishings are modern and plush.
Cobblers Cove Hotel
Also on the western side of the island, but farther north on the coast, is Cobblers Cove Hotel. This elegant pink resort, which resembles an English country house, is part of the Relais & Châteaux chain. The 78 suites, spread out in cottages around the property, look out to the sea or the lush tropical gardens that give this property its secluded feel. The Terrace restaurant on the premises has won the Barbados Gold Award for fine dining six times.
The Crane
The Crane, in St. Philip on the southeastern end of the island, is a residential resort with a hotel set on Crane Beach. The Crane claims to be the Caribbean's first resort hotel, having been built in 1887 for wealthy English plantation owners who wanted the cool breezes of the Atlantic. Residences can be purchased on this sprawling property, which has kept its old-world look despite being completely restored and expanded. This side of the island enjoys brisk breezes, and the waves crash up on the rocks that undergird this resort, giving a very different feel from the western side of the island. The hotel portion of the resort comprises 18 suites in the original mansion, with high ceilings, hardwood floors and antique furnishings, including four-poster mahogany beds. All suites have ocean views.
Photo Credits
blue waters barbados image by Karen Hadley from Fotolia.com