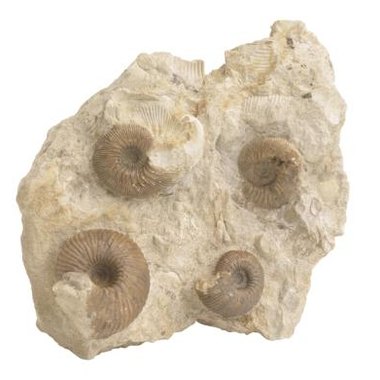 Explore the history of Ohio by hunting for fossils. Evidence of life from a long dried up sea that covered Ohio show up in the limestone and shale. Fossilized remains of clams, corals, brachiopods and trilobites, the state fossil, can be found along streams and in fields in these state parks. Be sure to wear sunscreen and bug spay for your fossil hunting adventure, and bring a container to collect your treasures.
Fossil Park
Fossil Park, located in the northwestern part of the state just south of Sylvania, offers a five-acre rock quarry for fossil hunting. Tools are prohibited in the park, except a brush to clean found fossils and a container to carry them. This fossil hunt is a safe and controlled environment and ideal adventure for children.
Hueston Woods State Park
Hueston Woods State Park, in southwest Ohio, offers many activities and attractions to nature lovers. It also offers abundant fossils for fossil hunters. Visitors can collect fossils year round in Hueston Woods park, as long as there isn't snow on the ground to cover the limestone. The best places to find fossils in the park are near the dam and in the Rock Quarry picnic area.
Caesar Creek State Park
You will need a permit to hunt for fossils in Caesar Creek State Park, but it will be worth it. Caesar Creek State Park, located in the southeastern part of the state, is at the crest of the Cincinnati Arch, where the oldest of fossils and the rock that encapsulates them are exposed. Fossil hunting is best in open fields in the park and tools are not allowed. Permits can be acquired at the nearby U.S. Army Corps of Engineers Visitor Center during normal business hours.
Off Road
While driving from park to park, don't be afraid to explore the edges of waterways and rock ledges cut for roads to pass through. These places expose ancient layers of limestone and shale and can be fruitful locations for fossil hunters. Bring a mason's hammer and protective eye wear for off road hunts. Tools are not always allowed in state parks, but they are not illegal for side-of-the-road digs.
Photo Credits
Hemera Technologies/PhotoObjects.net/Getty Images