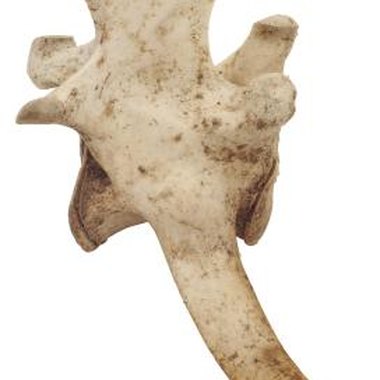 Repeated archaeological digs and studies have taken place in the Cuyama Badlands in California since the discovery of that area's fossil-rich Miocene Period formation. Many of the mammalian fossil samples taken from this formation have been categorized and examined in relation to fossils in nearby formations. The Cuyama Badlands is known for its abundant equine deposits.
Location
The Cuyama Badlands on Highway 33 in Ventura County, California, is 25 miles south of the Caliente mountains and 30 miles north of Ojai. The Cuyama Badlands formation is called the Miocene Caliente Formation. The fossil deposits found here are between 10 and 20 million years old and found in reddish sediment. The formation at its thinnest is 1,000 feet thick. The Cuyama River, which is usually dry, runs through the Badland canyons.
Initial Discovery
Fossils were first reported to have been discovered in the Cuyama Badlands in the early 1900s by John B. Stevens, a geologist working for an oil company. A study on the fossil deposits of the Cuyama Badlands done by Gideon T. James of the University of California, Berkeley was published in 1963. James spent 10 months studying the fossil deposits and produced almost 4,500 specimens that could be identified as mammals. James's published work is titled "Paleontology and Non Marine Stratigraphy of the Cuyama Badlands."
Finds
Miocene Era horse fossils are plentiful in the Cuyama Badlands. In 1992 T. S. Kelly and E. B. Lander described the Miocene land mammal faunas from the Caliente Formation and recognized at least 14 horse species (equid taxa). Most of the species are known only through fragments consisting of teeth and other head and facial fossils.
Unique Qualities
Studies in the Cuyama Badlands have added a large amount of information about classes of prehistoric horses. This formation in Ventura County has produced eight mammalian faunas from the early to the late Miocene Period. A study published in 1995, written by Thomas S. Kelly, describes the relationship of the horses found in this Miocene formation to horses found in other California locations nearby and in other states. Three new species of horse fossils were discovered in the Cuyama Badlands: Parapliohippus, Heteropliohippus and Acritohippus quinna.
Resources
Photo Credits
Photos.com/PhotoObjects.net/Getty Images