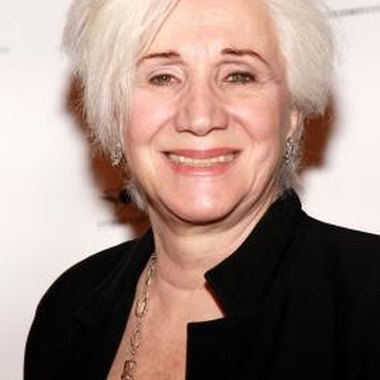 "The Singing Forest" opened in previews April 10, 2009, and ran from April 28, 2009, to May 17, 2009, at the Public Theater in New York City. The original previews were scheduled to start April 7, with opening night on April 27. Due to a need for additional technical rehearsals, the producers and directors postponed the opening.
The Plot
The play concerns three generations of the Rieman family. Many of the family members have not spoken in almost 30 years because of family secrets that reach back to the Holocaust. The main action of the play takes place in modern-day New York in a Starbucks cafe the characters frequent. Flashbacks to Paris at the end of World War II and to Sigmund Freud's inner circle in 1930s Vienna help reveal the family's story and psychosis.
The Playwright
Craig Lucas wrote "The Singing Forest." Lucas is well known for such plays as "The Light in the Piazza," "Prelude to a Kiss" and "Dying Gaul." He has written numerous plays and screenplays. He also directs and produces plays. Lucas has won many awards for his work, including Obie Awards, a New York Film Critics Award, an Excellence in Literature Award from the American Academy of Arts and Letters and a Sundance Audience Award.
The Cast
Mark Wing-Davey directed the Public Theater's production of "The Singing Forest." The production starred Olympia Dukakis, Jonathan Groff (most recently known as Jesse on "Glee"), Mark Blum, Rob Campbell, Louis Cancelmi, Pierre Epstein, Randy Harrison, Deborah Offner and Susan Pourfar. Critics reviewed actor performances positively, in contrast to mixed reviews about the play's plot and character development.
Interesting Connections
The play "The Singing Forest" shares a title with a 2003 film. The film concerns two lovers killed during the Holocaust. One of the lovers is reincarnated, and, in the modern-day setting, has a daughter who falls in love with a man the father believes to be the reincarnation of his former lover. The Broadway play and the film share themes of gay identity and family legacy. No sources on the 2009 play reference a connection to the film.
Photo Credits
Steve Mack/Getty Images Entertainment/Getty Images