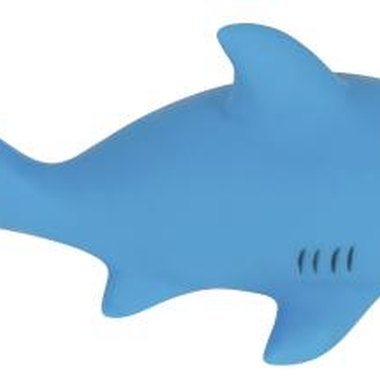 The Bible tells the story of Jesus' first calling of his disciples, Simon Peter and Andrew, who earn their living as fisherman. In Matthew 4, Jesus walks by the Sea of Galilee and observes the two brothers fishing. He calls out to them "Follow me, and I will make you fishers of men." The two men immediately leave their nets and begin to follow Jesus. Making fisher-of-men crafts reinforces the concept of abandoning all to follow Jesus.
Clothespin Puppets
Draw a template of a boy or print one from a website online. Make copies; one for Jesus, two for Peter and Andrew or 12 for the disciples. Color in each figure and cut them out. Glue each character on a clothespin. Attach clothespins to the child's shirt as he learns the name of each disciple or role play using all the puppets.
Foam Fish
Create a fish template and make copies for all of the children. Cut out the template and ask children to trace on a piece of foam. Use different colors of foam to reinforce the concept of uniqueness. Make two more templates, one of a boy and one of a girl. Have each child pick the appropriate template and color it. Cut out the figure and glue onto the foam fish. Display on a bulletin board.
Sea of Galilee in a Bottle
Design a miniature version of the Sea of Galilee. Obtain an empty clear 12-ounce water bottle. Fill the bottle half full with water. Add two drops of blue food coloring. Buy small foam fish or make your own using a piece of foam and a template. Drop two or three fish into the bottle. Glue the bottle shut. Hold the bottle horizontally to view the fish.
Fishing Pole
Make a fishing pole using a dowel or stick and piece of string. Tie the string to the end of the dowel. Measure the length of the pole with the string. Clip the string at the end of the pole. Attach a paper clip to the bottom of the string. Draw the outline of a fish on a piece of construction paper. Cut out the fish and fasten on the paper clip.
Photo Credits
Hemera Technologies/PhotoObjects.net/Getty Images