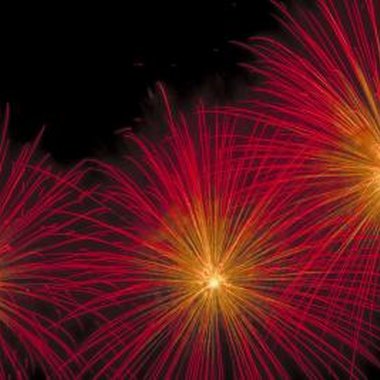 Saskatoon is a large city on the sub-Arctic prairies of western Canada. The capital of the province of Saskatchewan, Saskatoon, population around 250,000, is home to the University of Saskatchewan and numerous corporate headquarters. Every September, the city has the Saskatoon Fireworks Festival (potashcorpfireworksfestival.ca), also called PotashCorp Fireworks Festival.
Fireworks
The Saskatoon Fireworks Festival takes place every fall on the Friday and Saturday of Labor Day weekend. The festival, which began in 2008, draws over 50,000 to downtown Saskatoon, where they can view several elaborate fireworks displays. The festival personnel launch the fireworks, which come in a plethora of colors, designs and fashions, from various sites throughout the city.
RiverFest & Beer Garden
Besides the eponymous main event, the Saskatoon Fireworks Festival is home to the RiverFest, a free music and food celebration taking place at Friendship Park each evening of the festival. Additionally, RiverFest features a beer garden, where guests can purchase a wide variety of rare and specialty beers and microbrews.
Cultural Showcase
Saskatoon Fireworks Festival is home to the Cultural Showcase event, which takes place at the River Landing Ampitheatre the Friday and Saturday evenings of the festival. The showcase features displays, performances and events that reflect Saskatoon's diverse ethnic and cultural heritage. Additionally, the Cultural Showcase features performances by musicians from the Saskatoon area and around the world.
To Get Involved
Saskatoon-area residents can sign up to volunteer at the festival. Interested individuals can find out more by sending an email to volunteer@saskatoonfireworksfestival.ca.
Photo Credits
Jupiterimages/Photos.com/Getty Images