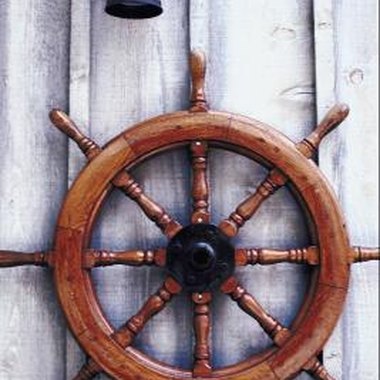 The city of St. Clair Shores stands on the banks of Lake St. Clair in Macomb County, Michigan. It has many attractions for residents and visitors with a top choice the Nautical Mile. Located on the lakefront, this area covers a length of Jefferson, between 9 and 10 1/2 Mile Roads. This location and others in the city play host to a number of festivals during the year.
Nautical Mile Open House and Fun Day
The Nautical Mile Merchants Association holds an open house and fun day during May. The businesses in the area put on a day of entertainment for the public, which usually involves a scavenger hunt, kids coloring contest, pet exhibitions, and other fun activities.
Memorial Day Parade
The St. Clair Shores Memorial Day Parade has taken place since the early 1950s. It involves a variety of colorful floats, marching bands and performers making their way along Jefferson from 9 Mile to 11 Mile Road, providing an entertaining spectacle for those watching. The Sailing Thru the Shores 5K Fun Run/Walk also takes place during the day.
AquaFest
The Nautical Mile Merchants Association stages AquaFest, a three-day celebration on the Nautical Mile during July. This can involve a number of events, with some of these typically including a car cruise and bike night, an adventure triathlon, and the Nautical Mile Rummage Sale.
Concerts in the Park
The city stages a series of free music concerts in Veterans Memorial Park during the summer months. A different musician or band takes center stage each week over a period of around six weeks with the concerts typically featuring a range of musical styles.
Green Fair in the Park
Veterans Memorial Park plays host to the Green Fair in the Park during August. Organized by the St. Clair Shores Parks and Recreation Department, the one-day fair has educational and entertaining exhibits, activities and shows based around a green-living theme.
Lac Ste. Clair Art Fair
The Lac Ste. Clair Art Fair takes place in September each year with the event generally staged in Veterans Memorial Park. Up to 200 artists can receive an invitation to apply for a booth at the event with the artwork displayed over a couple of days for those attending to appreciate.
Christmas Fantasyland Craft Show
The Christmas Fantasyland Craft Show takes place at the Lakeside High School in mid-November each year. This annual event has a history stretching back more than 25 years. Taking place over a two-day period, the show has many exhibitors displaying their homemade crafts for sale.
Photo Credits
NA/AbleStock.com/Getty Images