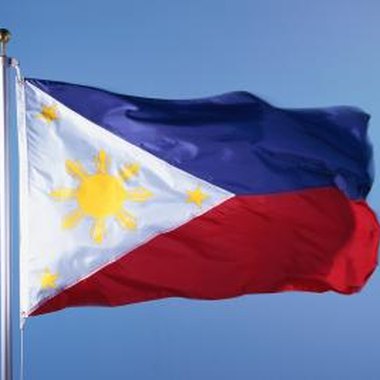 One of the five provinces forming the Calabarzon Region of the Philippines, Batangas lies in the southeast of the island of Luzon. The major cities in the area include the capital Batangas City, as well as Lipa and Tanauan. Each year, these cities and other communities in the province stage a number of festivals celebrating the culture and heritage of the region.
January to March
A number of annual celebrations take place during the early part of the year. In January, a parade of decorative boats carrying religious idols along the Calumpang River forms the main part of the Batangas City river procession. In March, the city of Tanauan host a festival to celebrate the birth of former Philippines president, Jose P. Laurel. The celebrations take place on the anniversary of his birth date, March 9.
April to June
Two festivals celebrate the life of Jesus Christ in April. These include the Penetensiyahan festival in Rosario on Ash Wednesday, and the Pabasa ng Pasyon celebration in San Juan on Holy Thursday. The Holy Cross Festival of Alitagtag and Bauan takes place on May 2, with festivities involving holy crosses from both towns taken to the Binukalan Shrine. The Sublian Festival also takes place on the same day in Bauan, with this event celebrating the tradition Subli dance. The town of Balayan hosts the Parada ng Lechon in June with lechon, a traditional dish of roasted pig. On this day, lechon are cooked, paraded through the town, and then become part of a feast for festival revellers.
July to September
In July, another festival takes place celebrating the traditional Subli dance, this time in Bantangas City. Also in July, a festival takes place in Tanauan celebrating the life of the first president of the Philippines, Apolinario Mabini. Residents of San Nicolas celebrate the maliputo fish in August, with a festival showcasing the uses of the fish. In September, Bantangas City hosts a festival celebrating the life of a famous Filipino, General Miguel Malvar. Also in September, the Anihan Festival in Lobo showcases the traditional crafts of the people of the Lobo region.
October to December
October sees food festivals coming to the communities of Bantangas. This includes the Calacatchara Festival in Calaca, celebrating the sweetened papaya pickle known as "atsara." The Eggstravaganza Festival in San Jose forms part of the annual World Egg Day celebrations, and Lipa City hosts a coffee festival to celebrate its nickname as the "coffee granary of the Philippines." The River Procession in Taal takes place in December. This two-day festival involves a parade along the Pansipit River and through the town, which carries the religious idol "Our Lady of Caysasay" to the Basilica of Taal.
Photo Credits
Stockbyte/Stockbyte/Getty Images