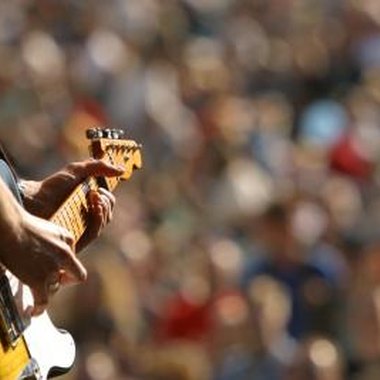 Western New York includes the cities of Buffalo, Niagara Falls and Rochester, as well as the Finger Lakes, waterfalls, gorges and State Parks. The area hosts a number of outdoor music festivals covering a range of musical tastes. Music festivals are mainly held during summer, but western New York also has a variety of fall festivals that offer visitors to the area a chance to listen to music in an outdoor setting.
Blues
Since 1995 the village of Fredonia in far west New York has hosted an annual red, white and blues festival during the month of September, celebrating the local red and white grapes harvest and blues music. There is free music in the park and throughout the village. The Niagara Falls Blues Festival is also held in September. It began in 2008 and is held in downtown Niagara Falls. Admission is free and the music festival runs for three days.
Folk
The Turtle Hill Folk Festival is a family-oriented event based around folk-music. Held near Rush during September, there are three days of music with concerts, campfire singing, jamming and daytime workshops. This casual festival has been held since the 1970s, and 2010 was the 39th year. Field camping is free and there are activities to keep children of all ages busy. A small number of food and craft vendors attend.
Mixed Genres
An annual Music is Art Festival on a Saturday in mid-September in Buffalo. Live performances of several genres of music are held on several different stages, including a performance from the winner of the local student battle of the bands contest. Admission if free, and the festival runs from 10 a.m. to 10 p.m. There are local DJs, a photography exhibition, food stalls and a kids' village with live music and hands-on art creation, .
Independent
Rochester is home to an annual independent music festival that was first held in 2008. Rochester Indie Fest now runs for three days each year in late September or October, and is an event where local bands and artists try out new things and interact with the audience. Music includes electronic, hip-hop, folk, spoken word, progressive, regressive, psychedelic love rock and punk. The festival also encompasses poetry and comedy for a multisensory experience.
Photo Credits
NA/Photos.com/Getty Images