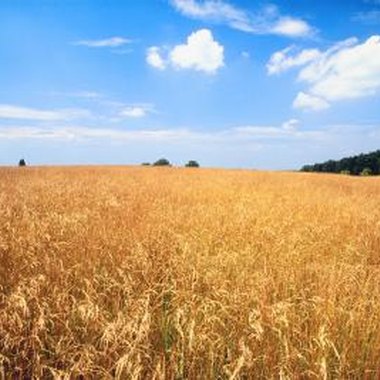 Newbern, Virginia, located in the western part of the state, holds a fall festival each year for residents and visitors. The town is found about an hour southwest of Roanoke along Interstate 81. Patrons can enjoy the beautiful fall colors of the leaves on the trees, as well as all the other amenities the festival has to offer.
Festival Details
The Newbern Fall Festival takes place each year during the second weekend in October. The festival runs on both Saturday and Sunday, from 8 a.m. until 5 p.m. on Saturday and 11 a.m. until 5 p.m. on Sunday. Parts of the festival are located throughout the town with many local vendors and organizations participating in the festival, which primarily features arts and crafts. Locations that house vendors include the community center, museum, old jail and dairy. The festival is held whether it is sunny or rainy or anything in between.
Food
Food is one of the focuses of the Newbern Fall Festival. Food vendors from all over the area sign up to offer various types of food to patrons of the festival. The fire department provides ham and rolls in front of the fire station on Saturday. For those who want to take some homemade food back to their own homes, some vendors also sell freshly-canned goods and Amish baked goods. Patrons can also view food demonstrations, such as apple butter making.
Activities
In addition to the food and the arts and crafts sale, other activities are also a part of the annual fall festival. Live music plays in the lot behind the museum, along with square dancing for those who are interested. On Saturday, patrons can witness an old-fashioned tractor pull, using genuine antique tractors. Pony rides are available for the kids. Other activities also take place throughout the weekend, depending on the vendors available.
Fire Department Involvement
The Newbern Volunteer Fire Department plays a big role in the annual fall festival. The fire department controls the parking in the town, charging a small fee of $1 per car as of 2011. It also hosts a raffle each year, which also costs $1 per ticket. Prizes vary depending on the donations received from local businesses. Patrons can even take a tour of the firetrucks at the fire station.
Photo Credits
Jupiterimages/Photos.com/Getty Images