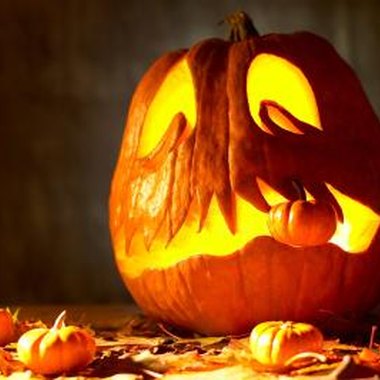 Located in Northumberland County, Pennsylvania, Shamokin has an interesting history, which includes the arrival of Thomas Edison to work in the city in the fall of 1882. In modern times, fall remains a busy time of year for Shamokin and the surrounding communities of Northumberland County. Many events are staged celebrating occasions such as Halloween and harvest time.
Halloween Parades
Shamokin plays host to an annual Halloween parade towards the end of October each year. This features floats, vehicles and individuals, dressed in appropriate spooky costumes, making their way through the city. The parade provides adults and children with an entertaining Halloween spectacle. Located around 13 miles to the west of Shamokin, Northumberland also hosts a Halloween parade each year. Starting and ending in the Kings Street Park area of the community, the parade welcomes individuals and organizations to get dressed in their Halloween finery and take part.
Harvest Festivals
Milton lies around 19 miles to the northwest of Shamokin and the city stages a traditional harvest festival in early September each year. This started as a three-day event in 1977, although over the years the celebrations have extended to last more than a week. A number of events take place during the festival, including a parade, harvest breakfasts, beauty pageant, concerts and the Tomato Bowl football game.
Craft Festivals
Located around five miles to the north of Shamokin, the Knoebels Amusement Resort (knoebels.com) in Elysburg stages the Covered Bridge and Arts Festival each October. Usually arranged over a weekend, the festival can feature up to 300 crafts people, with many putting on displays of their skills. Visitors can also take tours of some of the beautiful covered bridges around the Northumberland County area.
Other Festivals
The Northumberland County Fair takes place in Sunbury, around 10 miles west of Shamokin. Staged around the end of August each year, this festival puts on traditional country events, such as tractor pulls and hay bale stacking. Other events include animal shows and exhibits from local businesses. Sunbury also hosts an annual River Festival, which takes place on the third weekend in August each year. Held in the city's riverfront park, the event has a craft show, live entertainment, contests and civil war events to enjoy.
Resources
Photo Credits
Hemera Technologies/Photos.com/Getty Images