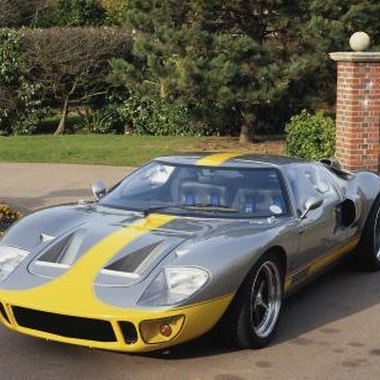 Armada, Michigan is only an hour's drive north of downtown Detroit. Every year the Armada Knights of Columbus invites residents and visitors to come and participate in the annual Armada Fall Festival Car Show. The Armada Car Show show gives the town's residents an opportunity show off their classic cars as well as to encourage visitors to explore the area at the base of Michigan's "thumb."
Armada
Armada Township, located in Macomb County between Detroit and Port Huron, is a small community of just over 5000 residents. The town includes a number of clubs and associations which provide town residents with organized activities and events throughout the year. The Lions and Lionesses clubs, Veterans of Foreign Wars and Knights of Columbus organize fairs and other events that unite Armada residents and bring visitors to the area.
Armada Fall Festival Car Show
The Armada Fall Festival Car Show will celebrate its ninth year in 2011. The Show gives individuals who own special cars an opportunity to bring their automobiles out so that spectators can marvel at the cars' craftsmanship and the careful care that they receive. The show, which grows yearly, included over 700 private show cars in 2010. Judges hand out first, second and third place prizes for each car class. Prizes also include "Best of" trophies for the finest interior, exterior and engine compartment as well as the best overall car.
Car Show Details
The Armada Car Show is a charity event; funds raised from the Show go towards supporting local charities or families in need whom the Armada Knights of Columbus assist. The 2011 Car Show will take place at the Creek Center Banquet Hall and Sports Complex on October 11th, 2011. In addition to car viewing, the Festival will include an old-fashioned breakfast, raffles, food and beverage concessions and live entertainment.
Other Armada Venues
Visitors who come to Armada during other times of the year can explore some of Armada's other sites, events and venues. In mid-August the Armada Fair, in its 139th year as of 2011, features a carnival as well as car races and other auto-related events. The Armada Blake Farms invites visitors to come and see its cider mill; visitors to Blake Farms may also pick their own apples, strawberries, raspberries, peaches, pumpkins, cherries and various vegetables. The Armada History Tour includes sites of historical interest in Armada, such as the water tower, depot, library and old jail.
Resources
Photo Credits
Hemera Technologies/Photos.com/Getty Images