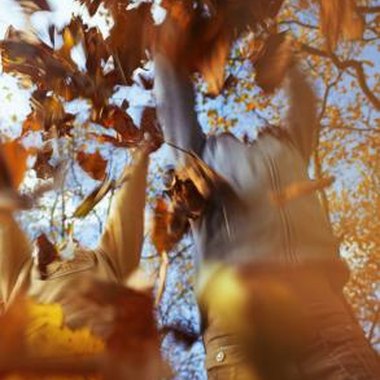 A highlight of late summer, the annual Fall Festival (no website; Athens Community Park., Illinois; 217-636-8429) brings fun and frolics to the city of Athens, in Menard County, Illinois, to welcome the oncoming Fall season. The small city, which has a population of just fewer than 2,000, hosts the Fall Festival at its Community Park, typically on the last weekend of August each year. The Fall Festival is a family event catering to a number of interests.
When and Where
The Athens Fall Festival is held across three days around the last weekend of August. The event typically begins on a Thursday evening and is then open again the following day. On the Saturday of the festival, the event steps up a gear with activities such the parade taking place. Located off the city's West Jackson and North Main streets, the Athens Fall Festival is only 20 miles drive from Springfield.
Shows and Entertainment
A regular feature at the Athens Fall Festival is the annual car display. This is run by the Route 66 Cruisers car club (route66cruisers.com), who invite vendors and enthusiasts to sign up for a space to show off their prized automobiles. Models typically present at the show include hot rods and vintage cars. Previous festivals have also played host to motorcycle stunt shows, while a large draw of the Athens Fall Festival takes the form of live music. Bands that have played at the event in the past include Midwestern country music veterans Southern Cross (southerncrossband.com), whose style includes rock as well as honky-tonk influences.
Activities
The Athens Fall Festival launches its carnival on the Friday night of the weekend, which features a range of rides. These are aimed at families and kids but the carnival tends to include some scarier rides for adults to enjoy. Visitors to the festival can pick up a bargain or two at the event's annual flea market. Like many similar events, the Athens Fall Festival is well-stocked when it comes to food and drink. Organizers bring in a beer wagon for the dispersal of alcoholic beverages, while local food vendors are encouraged to sell their wares in the park.
Competitions
The Athens Fall Festival is full of contests. Bingo sessions offer a chance for visitors to win prizes, while on the Saturday night of the festival, a raffle takes place. Five top prizes are handed out and in previous years these have included laptop computers and television sets. Tickets cost $10. On the Friday night, both adults and kids have a chance to prove their worth in the Mr. and Mrs. Athens --- and Little Mr and Mrs Athens --- pageants.
Resources
Photo Credits
Polka Dot Images/Polka Dot/Getty Images