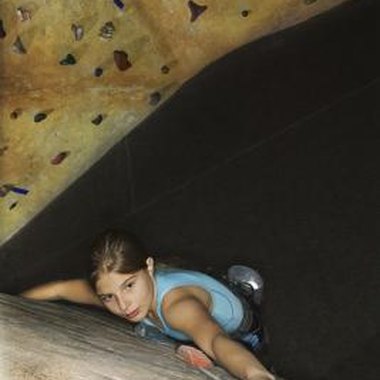 Rock climbing is an exciting and challenging alternative to traditional workouts and is often chosen as a recreational activity for those interested in extreme sports. Miami, Florida, is home to X-Treme Rock Climbing, one of the most challenging rock climbing facilities in the state, which caters to experienced rock climbers as well as novices who are eager to learn.
Introductory Programs
For those new to the sport, X-Treme Rock Climbing offers a variety of courses designed to offer instruction on the basics and safety of rock climbing. In addition to youth programs, which teach children the fundamentals of rock climbing and the importance of following safety guidelines, the facility offers Anchors 101, a program that instructs participants on the theory and mechanics involved in properly setting and cleaning anchors. Both group classes and individual instruction are available.
Indoor Climbing
Introduction to Indoor Rock Climbing is designed for participants aged 14 and over and is a requirement for participants who have never climbed rope. The course includes instruction in the fundamentals of safety, belaying methods, basic knot tying and basic climbing movement and is held inside the facility's challenging indoor course. Once students completes the introduction to rock climbing course, they are free to enroll in more challenging courses such as Introduction to Sport Lead Climbing, which offers instruction on leadership and rope management. Courses are offered in both a group-based setting and through private classes.
Outdoor Climbing
The X-Treme Rock Climbing outdoor climbing program is designed for participants who have mastered the skill of indoor rock climbing and prepares them for the additional challenges of climbing outdoors. The program consists of the set-up and management of controlled anchors and single-pitch Trad placements. In-depth information will be discussed on the use of safety measures when climbing in the elements and routine drills that demonstrate what to do in the event of a fall are included.
Parties and Group Events
In addition to instructional courses, X-Treme Rock Climbing offers its facility for use in corporate events, birthday parties and group events. Rock climbing challenges can be customized for corporate events to help demonstrate the impact of teamwork and as a metaphor for the importance of dependability and reliability. Birthday party packages include the use of the facility for two hours and can accommodate groups of up to 20 guests.
Resources
Photo Credits
Thinkstock Images/Comstock/Getty Images