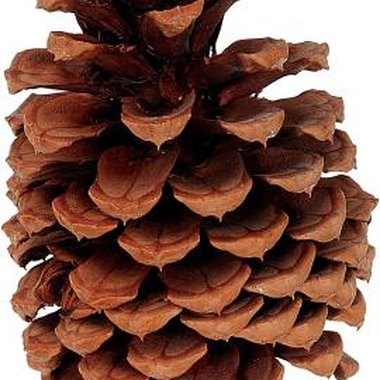 The town of Twin Peaks, located near Lake Arrowhead in the heart of Southern California's San Bernardino Mountains, organizes an annual Pine Cone Festival to draw visitors to the region. Tourists travel to the area to enjoy the temperate weather and beauty of the surrounding forest. The festival includes a number of educational, interactive and entertaining events.
Pine Cone Festival Overview
The Pine Cone Festival offers family-centered activities to educate and entertain children and adults alike. Nonprofit organizations benefit from the festival by organizing activities and selling crafts and food. Board members of the festival and participating nonprofits, such as the Mountain Rim Fire Safe Council, put on the October event at the Twin Peaks Centennial Park and the Mountains Community Senior Center.
Festival's Educational Emphasis
The Pine Cone Festival is free. Those attending can choose from a number of different festival activities focusing on the native pine trees in the Twin Peaks area. These include the coulter, sugar, pinyon, lodgepole, jeffrey, ponderosa, limber and knobcone pines, as well as cedars, firs and junipers, which are conifers but not pines.
Preliminary Festival Activities
Starting in late August, various events take place which lead up to the October festival. These include marches, entertainment, nature demonstrations, raffle drawings, and dancing exhibitions. Participants can try to find the biggest pine cone (different prizes given for different types of pines) or enter a pine cone crafts contest, with age and craft-type divisions. Contestants must drop off their finished crafts at the Twin Peaks Community Center before the October festival deadline to allow the judges to review them.
Pine Cone Olympics
Among the August preliminary events is the Pine Cone Olympics. Individuals from age 2 to senior citizens can enter. Olympic events include Pine Cone Archery, Pine Cone Hoop Toss and the Pine Cone Shot Put. The Pine Cone Olympics include different divisions for boys and girls as well as for different age groups.
Photo Credits
Zedcor Wholly Owned/PhotoObjects.net/Getty Images