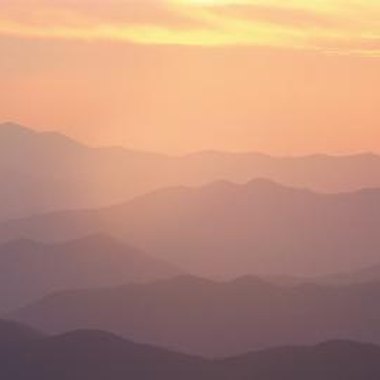 Maggie Valley, North Carolina, is a quaint mountain village in the Great Smoky Mountains, located roughly 35 miles west of downtown Asheville. Its small-town charm and scenic mountain location make it a delightful place to live, as well as a popular tourist spot. This town offers a variety of activities and events, including annual festivals, concerts and sports activities such as fishing. Nearby towns, such as Waynesville and Cherokee, also provide entertainment.
Spring Events
The annual Great Smoky Mountain Trout and Heritage Festival occurs in early May. This event features mountain music and trout-related activities such as fly-fishing demonstrations, fried trout dinners and trout races. Vetters in the Valley is a car show that features more than 400 corvettes. Held at the end of May, the affair includes door prizes, a silent auction and specialty trophies.
Folkmoot USA
Folkmoot USA celebrates different cultures through dancing and folk music. Occurring in Waynesville in July, this two-week event includes a parade, performances and workshops. Performers provide traditional music with more than 200 folk groups representing over 100 countries, notes the Folksmoot USA website. This annual summer event began in 1983 and also occurs in other areas of Western North Carolina.
Cherokee Events
"Unto These Hills," held in nearby Cherokee, is a popular summer event that runs from early June through mid-August. It retells the story of the Cherokee Indians of Cherokee, North Carolina. Beginning almost 60 years ago, "Unto These Hills" is the second longest running outdoor drama presentation in the United States. The Museum of the Cherokee Indian is another attraction that features exhibits educating tourists regarding the lives of the Cherokees. The museum is open year-round, seven days a week, except for major holidays.
Considerations
Maggie Valley area has many unique specialty shops. One of the most well-known stores is Cabbage Rose, which contains a Christmas shop, besides jewelry, clothing, home décor and other items. Nearby Waynesville features many unique shops and boutiques. On Waynesville's Main Street, local artists also feature their artwork and crafts. Maggie Valley's Stompin' Grounds offers various Appalachian dancing, such as clogging, from April through October on Friday and Saturday nights. It has a huge dance floor that seats almost 1,000 people, notes RomanticAsheville.com.
Warnings
Winter can be a difficult time to visit Maggie Valley because inclement weather conditions can hinder even shopping. March is the wettest month, although rainfall is distributed somewhat evenly year-round. The best time to visit Maggie Valley is in the summer when this town's mild summers are a welcome escape from hotter climates, as temperatures are typically only in the 60s Fahrenheit, notes Idcide.com.
Photo Credits
Comstock/Comstock/Getty Images