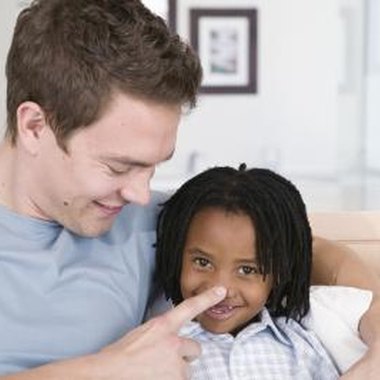 Most new or soon-to-be parents can lean on their support system of friends and family while they are making the adjustment to parenthood. While the experience of becoming a parent is a bit different for those who are adopting a baby, the needs of new parents are still the same. Help newly-adoptive parents by hosting a baby shower in honor of their new arrival. Although baby showers typically follow a similar format, there are etiquette rules to follow for adoption situations.
Choosing a Date
Adoption can be a lengthy and complicated process. When planning an adoption baby shower, it is proper to choose a date that will fall after the couple has completed the adoption and has their new baby. Because of the often sensitive nature of adoption, hosting a baby shower before could cause emotional turmoil with the parents due to the length of time adoption takes or in case the process is halted altogether.
Invitation Information
When sending the baby shower invitations for an adoption situation, provide guests with some information about the child. Write the child's age, name, interests or needs on the invitation. Guests will have a much easier time and be able to provide the new parents with very appropriate gifts if they know how old the child is as well as what they might need.
Theme Choice
While adoption is a joyous event, it can also be a mix of emotions -- especially if the couple was dealing with either infertility, pregnancy loss or had been experiencing adoption issues. Avoid making a tactful error at your baby shower by choosing a theme that has nothing to do with pregnancy. For example, play games that focus on the baby versus baby shower games that highlight a pregnant woman. Also avoid invitations that depict pregnancy.
Welcome Home Party
If a couple is adopting a child who is over 2 years of age, it may help the child feel more comfortable and accepted to throw a welcome home party. Help the child feel at ease by choosing foods and decor that are reminiscent of his native home and culture. Hang a large map in the shower location so the child can show guests where he is from. When throwing a welcome home party, the child becomes more of the emphasis versus the new parents.
Photo Credits
Jupiterimages/Pixland/Getty Images