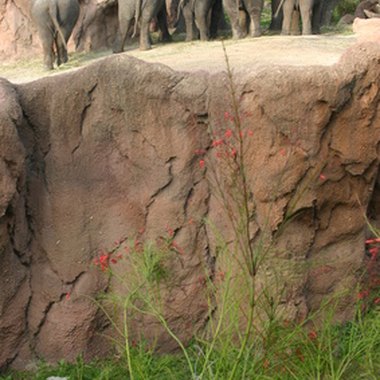 Built on the campus of the University of South Florida and the University of South Florida Research Park, the Embassy Suites Tampa-USF the official home of the University of South Florida Bulls. In addition to being a quick commute to school-related functions, this AAA three-diamond hotel is also convenient to many of the Tampa area's top attractions, including the Museum of Science and Industry, Raymond James Stadium, University Square Shopping Mall and Busch Gardens-Adventure Island Tampa Bay Theme Parks.
Accommodations
The Embassy Suites Tampa-USF is an all-suite hotel featuring two-room suites, complete with a separate private bedroom. The living room of each suite is furnished with a sleeper sofa, wet bar, refrigerator and microwave, giving guests all of the comfort and amenities of a traditional apartment. Both smoking and non-smoking accommodations are available, as well as wheelchair-accessible rooms. Guests of this Embassy Suites Tampa-USF receive complimentary parking privileges.
Dining Options
The Embassy Suites Tampa-USF offers guests multiple dining options. Cooked-to-order breakfast is served daily to all guests at no additional charge. A manager's reception is held in the atrium each evening, where guests may socialize with cocktails. Mangrove's Grille is also located in the hotel's atrium. Open for lunch and dinner, the restaurant puts a global spin on Floridian-bistro-style cuisine and serves a weekday lunch buffet.
Conference Center
The Embassy Suites Tampa-USF boasts nearly 10,000 square feet of meeting space that can be configured any number of ways, including classroom, theater and banquet. Up to 1,000 people can be accommodated at once, affording the establishment the capacity to successfully host conferences, weddings and other large-scale events. In addition, the hotel also maintains a full-service business center where corporate guests may engage the staff in administrative services, such photo copying, printing and mailing. Offices and audio-visual equipment are also available for rent.
Recreation
A fitness center, outfitted for cardiovascular and weight training, is located within the hotel. The facility also boasts a pool and a video arcade. In addition, the Embassy Suites Tampa-USF operates complimentary shuttle service to Busch Gardens Theme Park.
References
Photo Credits
african elephants at busch gardens image by Bo Widerberg from Fotolia.com