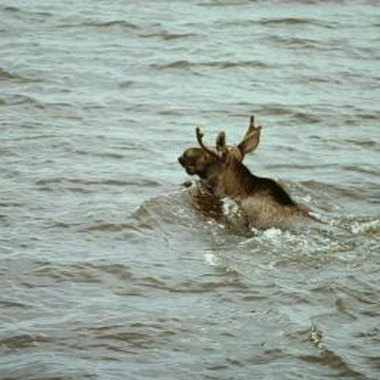 New York state boasts a sizable number of elk hunting outfitters for those gamers interested in trophy kills. Elk hunting outfitters typically work in conjunction with other types of hunting, and patrons are offered the opportunity to hunt other big game indigenous to the New York area as well. Most New York elk hunting outfitters are located upstate and feature lodging areas that cater to hunters and non-hunters alike.
Easton View Outfitters
Easton View Outfitters is located in Easton, New York about one hour north of state capital Albany. The property is privately owned and contained within a 2.5 mile perimeter. Easton View Outfitters is comprised primarily of wooded terrain but also includes swamp areas, mountains, brush and open fields. Elk abound in Easton View, as do whitetail deer, wild hogs and game birds. This outfitter provides custom hunting packages for groups or families and features a cozy lodging area for non-hunters in the group.
Hidden Valley Outfitters
Hidden Valley Outfitters is located in upstate New York between the Catskill and Adirondack mountains. Situated upon 752 acres, it provides access to customized elk hunting packages for groups or solo gamers. Elk hunts are offered upon reservation in a trophy-managed specific area. Hidden Valley offers three daily meals and professional hunting guides to accompany sportsmen on their elk-hunting trip.
Basswood Lodge
Basswood Lodge in Ogdensburg is unique in that it never double-books hunting parties; each party is guaranteed a personal and private experience. Basswood not only accompanies groups on hunting trips for bull elk, but guides will also transport the animal out of the woods, field dress it and have it butchered. Basswood also features a main lodge with kitchen facilities and a recreation room.
Curtos Licensed Guides and Outfitters
Curtos licensed guides are trained to assist big game hunters in spotting and killing bull elk. Game-hunting packages are customizable and include lodging and meals. Curtos has exclusive leases on property in the Adirondack Mountain areas, but also commences hunts in agricultural riverbottom areas.
Other Elk Hunting Outfitters
Other outfitters in New York state that offer elk hunting services include Wild West Trophy Hunts, located in West Edmeston (wildwesttrophyhunts.com), Creekside (creeksideoutdoors.com) and C.P.'s Guiding Service (biggamehuntingny.com).
Photo Credits
Photos.com/Photos.com/Getty Images