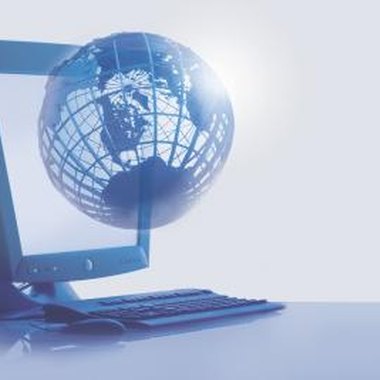 Residents of Colorado have several options when choosing a DSL service provider. National companies, as well as regional providers, serve virtually every corner of Colorado. Most DSL service provides offer free email, free on-line storage and a free modem and wireless router. Basic DSL Internet service is an average of 1.5 Mpbs to 7 Mbps, with higher speeds available in most areas of Colorado. Prices are as of this publishing date.
Qwest
Qwest offers DSL service statewide and entices new customers with a low price of $19.99 per month for six months on any Internet speed when services are bundled with cable and home telephone. Qwest provides DSL service using fiber-optic connections for speeds from 1.5 Mbps to 40 Mbps. Upload speeds are as fast as 5 Mbps. Wireless router and modem are optional for wireless home networking.
Charter
Charter offers high speed Internet connections to residents of Colorado starting at $19.95 per month. The express DSL service is fast, with speeds up to 12 Mbps. Customers receive a $79.95 Ubee cable modem and a $50 wireless router for home networking, free after a mail-in rebate. All ports on the modem are activated for customer convenience and flexibility when installing home computer equipment.
MHO Networks
MHO Networks is a regional DSL provider that operates and services the Denver metropolitan area. MHO Networks offers customers 1.5 Mbps standard DSL residential service. Month-to-month service is $19.95. Two free email addresses, 30 megabytes of on-line storage and free technical support is provided with the service. Customers can save money and pay only $15.75 per month by making a 12-month service commitment. A $10 early termination fee applies.
Comcast
Comcast is a national service provider, offering DSL services statewide for Colorado residential and business accounts. Bundled services include home phone, Internet and cable television services for $99 per month for the first six months. High speed DSL Internet service alone is $19.99 a month for the first 6 months. The cost increases to $34.95 after the first 6 months. The modem and router are free after a mail-in rebate.
Time Warner
Time Warner Cable provides service to Englewood and Gunnison, Colorado. High speed DSL Internet customers pay $34.95 per month for a 10 Mbps connection. The $40.00 wireless router is free after mail-in rebate. Time Warner also offers a bundled service package with cable television and home phone service for $124.85 per month.
Photo Credits
Comstock/Comstock/Getty Images