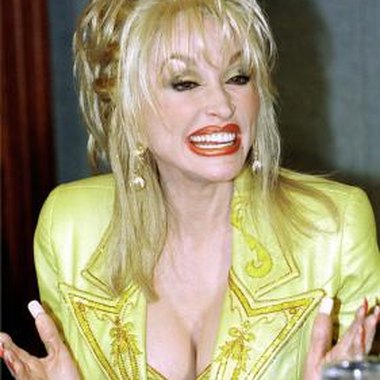 Theme parks provide thrills, spills and entertainment for visitors, with top options in the U.S. including Dollywood (dollywood.com) in Tennessee. Named after superstar Dolly Parton, the park has welcomed visitors through its doors since the mid-1980s, with entertainment ranging from displays of traditional mountain craftsmanship to adrenaline-pumping roller coaster rides.
History
Dollywood opened its doors to the public in 1986, although its location had accommodated a theme park since the early 1960s. Herschend Enterprises bought the park in 1977 and subsequently struck a partnership with Dolly Parton in 1986 to create Dollywood. Since it opened the park has flourished, and these days caters to around 2 million visitors annually. It received recognition as a top attraction in 2010, when it won the Applause Award (liseberg.com), an international theme park industry honor presented every two years.
Location
Dollywood Theme Park is in the mountain city resort of Pigeon Forge in Sevier County, Tennessee. It is about 35 miles southeast of Knoxville, just north of the Great Smoky Mountains National Park.
Rides
The park has 11 different themed areas spread out over 118 acres. Most of the areas have rides available, ranging from kid-friendly options to thrill roller coasters and water adventures such as Daredevil Falls, Mystery Mine, Tennessee Tornado and Adventure Mountain. Visitors have a choice of more than 20 different rides to enjoy around the park.
Live Entertainment
Theaters throughout the park put on live entertainment for visitors. Music shows can include Southern gospel choirs, bluegrass bands, rock and roll performers and Smoky Mountain string combos. Other entertainment might feature magic shows, kids performers and Dolly's Family Reunion, where relatives of Dolly Parton play music and recount stories from her life.
Crafts
With its location close to the Smoky Mountains, the park also stages demonstrations of traditional craft-making from this area, such as woodcarving, glass blowing, handmade wagon construction and candle-making.
Shopping
Those who like to shop will enjoy visiting the park, which has more than 40 different shopping locations. These range from old-style five-and-dime retailers, such as the Hillside General Store, to the ultimate shopping adventure in the park, the Dollywood Emporium.
Dining
Dollywood provides a taste of traditional Southern cuisine, with full-service and fast-food restaurants serving snacks and meals throughout the park. Those with big appetites can head for Aunt Grannies All-You-Care-To-Eat Buffet restaurant, which serves breakfast, lunch and dinner. Other choices include Hickory House BBQ, Sausage Works and Spotlight Bakery.
Events
The park stages events at various times throughout the year such as the Festival of Nations, from late March to early May, which showcases entertainment from around the world. Smoky Mountain Christmas, during November and December, features Christmas-themed entertainment and activities for visitors.
Photo Credits
Alex Wong/Getty Images Entertainment/Getty Images