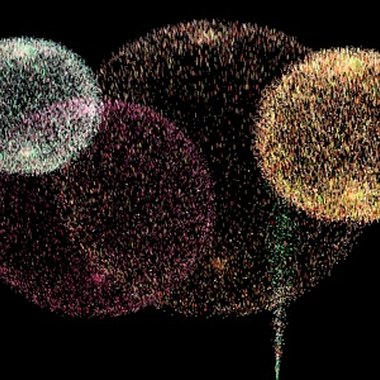 The 988-room Disneyland Hotel comprises three towers, and in addition to the guest rooms and suites, the property is home to a mall complete with a variety of dining, shopping and recreational options. Owned by Disney and located steps away from the Disneyland theme park, this smoke-free hotel is a popular choice for anyone planning a Disney vacation, and children will love the chance to meet Disney characters in the lobby.
Amenities
The Disneyland Hotel offer complimentary self-parking, but valet parking also is available. A full-service business center is open to guests, as is a children's activity center that offers recreational and learning programs. The famous monorail is just outside the door to whisk guests to the Disneyland theme park.
Accommodations
The Disneyland Hotel offers a variety of room types aimed at accommodating parties of all sizes. Standard guest rooms are decorated in a contemporary style and outfitted with either one king-size or two queen-size beds. In addition to complimentary weekday newspaper delivery, the rooms offer standard hotel amenities. Suites are designed to accommodate larger parties. Each is composed of a living room and one, two or three bedrooms. Themed suites, such as the Pirates of the Caribbean Suite and the Mickey Mouse Penthouse, also are available. The most luxurious rooms are located on the Club Level, where guests enjoy early check-in, nightly turndown service and complimentary DVD rental. The Club Level Lounge hosts a continental breakfast and breakfast bar, as well as an evening wine and cheese reception.
Dining Options
There are three dining establishments in the Disneyland Hotel. Goofy's Kitchen is a fun restaurant offering buffet-style dining for breakfast, lunch and dinner, and it is not uncommon for Goofy and other Disney characters to greet patrons. Steakhouse 55 offers a more grown-up dining experience. This upscale establishment was designed in the spirit of an old-fashioned Hollywood supper club, and the menu includes prix fixe and ala carte selections, as well as an extensive wine list. Alternatively, the Coffee House offers a wide range of hot beverages, as well as pastries and yogurt.
Recreational Activities
In addition to its proximity to the Disneyland theme park, the Disneyland Hotel boasts many on-site recreational amenities. Team Mickey's Workout Room is a state-of-the-art fitness center, offering weight training and cardiovascular equipment. Guests also can enjoy the hotel's 5,000-square-foot splash-and-play pool.
References
Resources