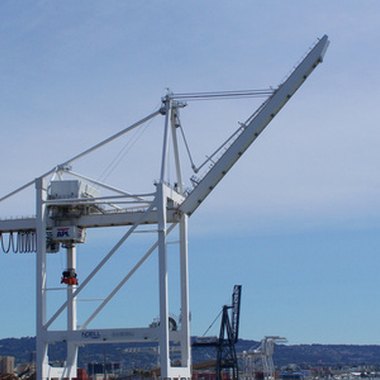 Oakland is both grittier and more laid-back than its kissing cousin across the bay, San Francisco. It's not the town for glitter and glamor, but it nonetheless hosts several national sports teams, a lively arts scene, world-class dining and vibrant, funky clubs. The city's proximity to the academic delights of Berkeley and the natural splendor of nearby hills and parks is another bonus. The final perk: most things are cheaper on the east side of the bay, including accommodations.
Near the Airport
The best budget lodging options in Oakland are clustered around Oakland International Airport. Easily a dozen chain hotels and motels are located here, including Best Western, Days Inn, La Quinta, Econolodge and Quality Inn. All are decent and none particularly stand out from the crowd. The area is convenient if you're visiting one of the sports arenas but otherwise you'll want to rent a car, so factor that into your budget as well.
North Oakland
There are a cluster of motels near the Macarthur BART station and adjacent highways in North Oakland. Most are rather run-down, with iffy reputations. An exception to the rule is the Imperial Inn. It's small, with only 60 rooms, and independently owned and operated. Spare but clean rooms include microwave, refrigerator, cable television, DVD player and complimentary bottled water.
Jack London Square
Jack London Square is a shopping and tourist district located right on the waterfront, just minutes from downtown. It's an up- and-coming neighborhood with a lively nightlife. Unfortunately, the one budget option in the area, the Jack London Inn (not to be confused with the nearby Inn at Jack London Square, a fine mid-range hotel) seems to have fallen on hard times. It used to be an inexpensive lodging option for those who could tolerate the noise from nearby rail lines, but recent reports suggest the recession has brought a sketchy vibe to the place.
Outside Oakland
A number of budget options are also located just outside Oakland. Berkeley features several hotels priced to entice visiting relatives of university students. The Berkeley Inn, the Golden Bear Inn and the Vista Inn are all possibilities for the budget conscious. The nearby island of Alameda hosts the Marina Village Inn, a charming small waterfront hotel in a quiet setting.