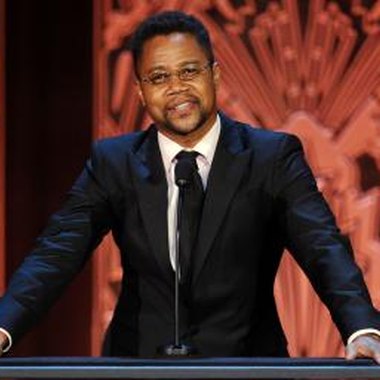 "Radio" is a 2003 move starring Cuba Gooding Jr. and Ed Harris. It is based on the real-life story of James Robert Kennedy as depicted in a Sports Illustrated article. The movie received generally poor reviews and was not a success at the box office, but it drew a great amount of attention to the real "Radio" Kennedy.
Time Frame
One of the biggest differences between the movie and real life is the time line. Radio's relationship with Coach Harold Jones (played by Harris) began in 1964 and developed over decades. The film compresses much of that relationship and many key events, setting the entire story within a single year in the late 1970s. For instance, Radio's mother died in a similar manner as her character in the film, but she lived until 1994.
Coach Jones' Retirement
There are many similarities between Harris' depiction of Jones and the real-life Harold Jones. However, the film describes Jones' decision to retire from coaching as voluntary. Instead, principal Mike Sams asked Jones to step down in 1998. In effect, according to Jones, "I guess you have to say I was fired." In the years since he left the school, Jones and Kennedy have been involved in numerous charitable and public-speaking activities.
Radio's Treatment
In the movie, Radio is tormented by his fellow football players. They tie his hands and lock him in an equipment locker near the practice field. This scene is fictional, but real-life high school students inflicted numerous instances of cruelty on Kennedy. Once a student pulled a fire alarm and blamed it on Kennedy, resulting in his arrest. Most cruelly, students pulled down his pants and pasted his exposed skin with paint thinner, causing serious chemical burns.
Radio Left Behind
In a key moment of the film, the school's principal prevents Radio from going to a football game on the road. In reality, a similar incident occurred in 1974, but the principal was not at fault. At that time Jones was assistant coach. The head coach -- less patient than Jones with the high-maintenance Kennedy -- decided to leave him behind. The team lost by one touchdown, and the tradition of taking Kennedy to every road game began.
Photo Credits
Kevin Winter/Getty Images Entertainment/Getty Images