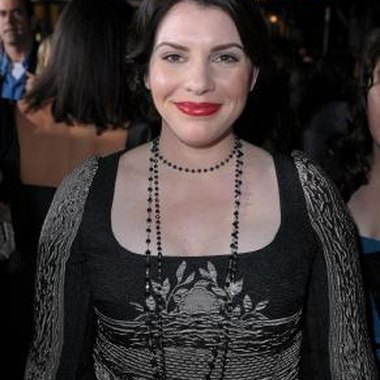 If you enjoyed reading the vampire romance novel "Twilight," you probably wondered where the author Stephanie Meyer got her inspiration from. Her first book and a global phenomena, "Twilight" made the "The New York Times" Bestseller's list and was a "Publisher's Weekly" Book of the Year and an Amazon "Best Book of the Decade ... So Far." While the author continues to reject claims that her ideas came from other authors, Stephanie Meyers talks of certain people and books that influenced her greatly.
The Dream
According to the official website of Stephanie Meyer, the initial inspiration for the novel "Twilight" came from a vivid dream. On June 2, 2003, Meyer dreamed of two people, a young girl and a handsome vampire with sparkling skin, talking together in a meadow about their relationship. This experience sparked a burst of creativity in Meyer's life, and she finished the body of her first novel after three months of intense writing. Meyer states that a transcript of the dream itself later became chapter 13 in of "Twilight."
Literary Influences
Meyer was inspired by a range of different novels and authors before writing "Twilight." According to Marc Shapiro, author of "Stephanie Meyer: The Unauthorized Biography," Meyer loved reading books from an early age and majored in English at university. Meyer's favorite novels included romantic classics such as "Pride and Prejudice," "Gone With the Wind" and "The Princess Bride." During an interview with "Entertainment Weekly," Meyer lists "Anne of Green Gables" and "Jane Eyre" as books that inspired her writing of "Twilight."
Plagiarism
Various people have stepped forward in recent years and claimed "Twilight" was the result of plagiarism from other original works. Heidi Stanton, a fellow student of Meyer's at Brigham Young University in Utah, accused the author of stealing the idea for "Twilight" from a short story Stanton wrote while the two were roommates. On her blog, Meyer retorted she had never been roommates with anyone by the name of Heidi and dismissed the story as an Internet rumor given credence by the media.
Lawsuit
One lawsuit was filed against Meyer in 2009 by a young author named Jordon Scott, who claimed Meyer had taken many ideas from Scott's novel "The Nocturne" for use in both "Twilight" and "Breaking Dawn." The case against Meyer was dismissed in court as a stunt "for the purposes of publicizing the plaintiff's personal publishing aspirations."
Photo Credits
Kevin Winter/Getty Images Entertainment/Getty Images