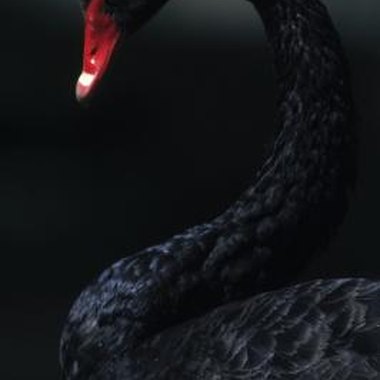 The 2010 film "Black Swan" stars Natalie Portman as a ballet dancer who becomes psychologically imbalanced after landing the lead in "Swan Lake." Natalie Portman had to prepare for the physicality of the role as well as the emotional aspect of it. Her character Nina pushes herself mentally and physically to prepare for her coveted role. As Nina, Natalie Portman had to be in peak physical shape and play out disturbing scenes as Nina's sanity crumbles.
Previous Experience
Natalie Portman was already partially ready for her role in "Black Swan" before she got the role. She has a slender physique and stands at 5 feet 3 inches tall, according to her driver's license and the website NataliePortman.com. Natalie also took ballet classes until she was 13 years old. This helped prepare her for the part, but she did not have quite enough training, as she had not trained in ballet for more than 10 years and she had never done ballet with pointe shoes.
Ballet
Natalie Portman had to train extensively with ballerina Mary Helen Bowers before filming "Black Swan." Mary gave Natalie exercises to give her more of a dancer's physique. She also taught her how to dance on her toes, which was necessary to play Nina. For one year before filming began, Natalie and Mary did workouts and dance for five hours a day, six days a week, according to Mary in an interview with "Elle" magazine. They also did workouts in the morning and night while Natalie was filming the movie. Mary said after filming was complete that Natalie only had a double for the most difficult ballet turns. Most of what viewers see in the film is Natalie dancing.
Exercise
Apart from dancing, Mary Helen Bowers says she did swimming exercises with Portman while she was training for "Black Swan." Swimming was part of their daily workout routine so that Natalie's joints would not suffer from the extensive ballet training. In all, Natalie swam roughly 1 mile per day, six days a week.
Character Preparation
Getting to understand a character who is having a nervous breakdown, among other mental issues, was something Natalie had experience with, given her studies in psychology at Harvard University. She also got help getting into character from her strict diet and workout regime. She had this to say about it in a 2010 article in the "Jewish Journal": "The physical discipline helped for the emotional side of the character because working out eight hours a day, you get the sense of the monastic element of a ballet dancer's life."
Photo Credits
Stockbyte/Stockbyte/Getty Images