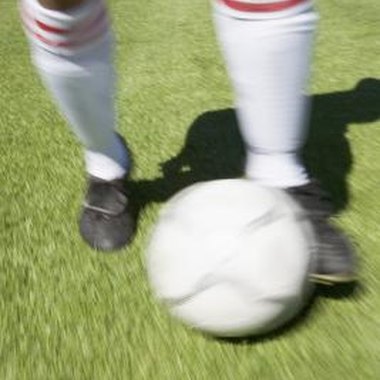 David and Victoria Beckham are one of the most famous celebrity couples, not just in their native England, but also all across the world. David Beckham gained fame through his unrivaled soccer skills, while Victoria Beckham, known as Posh Spice, was one of the members of the tremendously popular girl group, The Spice Girls, in the mid-1990s. When the pair began dating, the public went wild; everyone loved seeing this attractive, famous couple together. They married on July 4, 1999, and have since had four children.
Spice Girls Crush
As a famous Englander, David Beckham was asked several times by members of the press which Spice Girl was his favorite. This was before every meeting his future wife, Victoria Beckham (then Victoria Adams). His reply was always Posh Spice. He said he liked her short haircut and long legs. Little did he know she would eventually be his wife.
First Meeting
After expressing interest in meeting Posh Spice in 1996, David Beckham finally got his chance when Victoria attended a Manchester United game in 1997. When finally confronted with the famous pop star, he became nervous and couldn't find the right words. He simply said hello but could not think of anything else to say. Needless to say, the first meeting was not memorable for Posh.
Second Meeting
Several months after their first meeting, David Beckham got a second chance to make an impression. This time, he asked for her phone number and she gave him her parents' number. At the time, Victoria had a boyfriend, but that didn't stop David from calling her.
Together At Last
Soon after their second meeting, David Beckham and Victoria "Posh Spice" Adams announced that they were dating. The had a son together in March 1999 and were married that July in a castle in Ireland.
Resources
Photo Credits
Pixland/Pixland/Getty Images