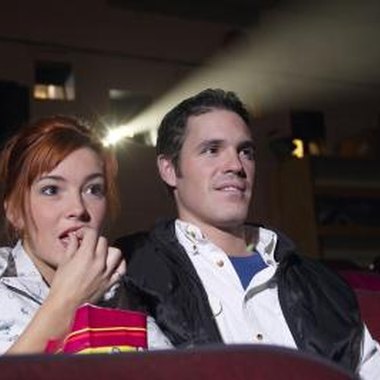 If you enjoy the film genres of comedy, crime and action, the movie "Running Scared" will be right up your alley. Released in 1986, "Running Scared" was directed by Peter Hyams. The story and screenplay were written by Gary DeVore. The movie is rated R and is 107 minutes long.
Characters
"Running Scared" features the following actors and their roles: Gregory Hines and Billy Crystal played Chicago police partners Ray Hughes and Danny Costanzo. Steven Bauer was Detective Frank Sigliano. Joe Pantoliano played the character of Snake and Jimmy Smits played Julio Gonzales. Other characters include Anna Costanzo, played by Darlanne Fluegel; Ace, played by Larry Hankin; and Captain Logan, acted by Dan Hedaya.
Awards
"Running Scared" was the recipient of two awards and was nominated for a Golden Globe. The first award and Golden Globe nomination involve the film's original song, "Sweet Freedom" by Rod Temperton. This song won the ASCAP (American Society of Composers, Authors and Publishers) Film and Television Music Award for the Most Performed Songs from Motion Pictures, which is an award that honors movie songs that earn the top number of ASCAP credits during the year. It was also nominated for Best Original Song at the 1987 Golden Globes. In 1988 "Running Scared" actor Gregory Hines won Outstanding Lead Actor in a Motion Picture at the NAACP Image Awards.
Plot Summary
As street police officers in the city of Chicago, characters Danny and Ray get in over their heads when they expose a major undercover operation the police department had been working on to take down drug lord Julio Gonzales. Strongly urged by their captain to take a vacation, the duo head to Key West, Florida. While living in Key West, the pair call it quits on police work and open a bar. Upon returning home, they are greeted with the reality that Julio has made bail, is living freely in Chicago and is working up a major drug deal. In one last charge, Danny and Ray work to take down Julio and prove their abilities as police officers.
Trivia
While watching "Running Scared," viewers can keep these tidbits of trivia in mind. First, the "snow" featured in quite a few of the outdoor scenes is actually made of foam. After Danny and Ray return from their stint in Florida, Ray is wearing a hat with the insignia for the Tampa Bay Buccaneers. When "Running Scared" was filmed, the Tampa Bay Buccaneers and the Chicago Bears were rivals in their National Football League division.
Photo Credits
Hemera Technologies/AbleStock.com/Getty Images