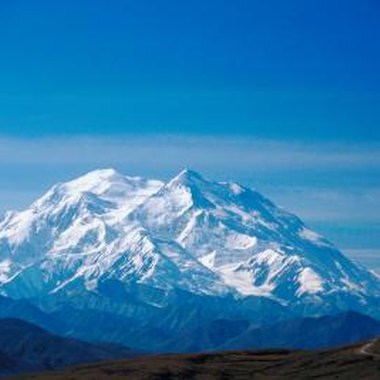 Denali State Park borders Denali National Park, named for the continent's loftiest mountain (also called Mount McKinley) that, at 20,320 feet, crowns the Alaska Range and dominates regional vistas--when it decides to emerge from storm-cloud, that is. This portion of south-central Alaska, cast between Fairbanks to the north and Anchorage to the south, is one of the most scenic places in the world, with enormous wilderness to boot. If camping isn't your style, or cold weather curtails outdoor options, you can always seek out a hotel in the area for a little cozy comfort after a day exploring.
Area Hotels
Talkeetna, one of the nearest communities to Denali State Park, is home to the Talkeetna Alaskan Lodge, which features several kinds of rooms. The more expensive ones -- Mountain Side and the three suite styles -- face the Alaska Range front, including nearby Denali itself. Other hotels lie nearer the national park but still within convenient access of the state park. For example, Denali Park Hotel just south of Healy, set north of the state park on Highway 3, has rooms facing the Alaska Range, each with satellite television, refrigerators and other amenities.
Other Accommodations
In Trapper Creek, adjoining Talkeetna and just south of the state park, the Denali View Chalets each have a set of double beds, twin beds and sleeper sofa, as well as a fully equipped kitchenette. The Bluesberry Inn is a motel based in Cantwell, north of Denali State Park at the junction of highways 3 and 8. It has 18 rooms in the main lodge, four cabins and several quadraplex buildings.
Park Attractions
Visitors staying at area hotels have much to explore in Denali State Park. While much smaller than the adjoining national park, the state park still covers over 325,000 acres. Cradled between the towering Alaska Range and the Talkeetna Mountains, the park encompasses parts of the valleys of several rivers, including the Susitna and the Chulitna. Its eastern portion is strung with the Curry and Kesugi ridges, which provide breathtaking views of Denali and other burly peaks of the Alaska Range.
Activities
In the state park itself, you can fish for Dolly Varden, arctic grayling and other species as well as watch for such wildlife as gray wolves, moose, marmots, grizzly bears and ptarmigan. Using a spotting scope or binoculars improves your chances. Many area accommodations offer their own activities. Out of Talkeetna Alaskan Lodge, for example, you can fly over the Alaska Range and explore Ruth Glacier, or take to regional waterways on guided jet-boat tours or kayak expeditions. For quieter fun, you can get a GPS from the Lodge and engage in a little geocaching on the grounds.
Photo Credits
Jupiterimages/Photos.com/Getty Images