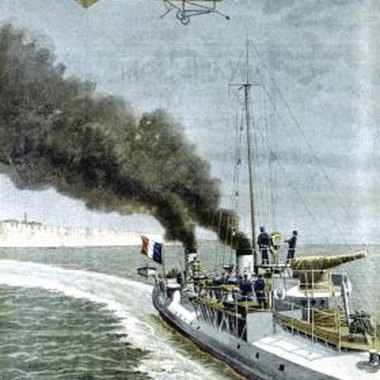 Nothing summons the nostalgic days of Mark Twain's America like a paddle-propelled steamboat. In the last half of the 20th century, Midwesterners along the Ohio River were treated to a glimpse of the past as the Delta Queen headed up and down the river carrying cruise passengers from around the world. To the dismay of many, the historic boat has discontinued overnight cruises for the public, although advocates continue to hope for a return to the waterways.
About
The Scotland-built Delta Queen was completed in 1927 but did not reach the Ohio river until an Ohio-based boat captain purchased the steamboat in 1946. In 1948, he completed renovations on the classic ship; it was ready to carry passengers. Today, the Delta Queen is considered a historic landmark.
Cruising the Ohio River
After years of ownership being shuffled around, Ambassadors International purchased the Delta Queen in 2006 and continued providing Ohio River cruises through its Majestic America Line. With crew and passengers combined, the boat carried fewer than 254 people, providing a feeling of camaraderie and friendship to voyagers. Memories from former crew mates, cruisers and steamboat loyalists are available for viewing at the Save the Delta Queen website.
Grounded
In 2008, travel on the Delta Queen was diverted -- and this diversion may be permanent, as river travel on the Delta Queen remains uncertain as of 2011. The diversion, however, wasn't because of a dangerous river passage. Rather, the diversion turned into a slow political and, eventually, financial double whammy, with Congress failing to grant an exemption to the federal Safety at Sea Act for the boat. This act forbids wooden boats from hosting 50 or more overnight passengers. As a result, the boat was docked in Chattanooga, Tennessee, and turned into a floating -- but non-cruising -- hotel. In 2011, the owners of the Delta Queen, Ambassadors International, had filed for bankruptcy, stating it needed to decrease its debt.
Hope for the Future
Delta Queen advocacy groups, such as the Delta Queen Preservation Foundation and Save the Delta Queen 2010, have made several unsuccessful attempts to purchase, restore and relaunch the historic vessel. In 2011, TAC Cruises purchased the aging steamboat for $39 million. The future of the Delta Queen under new ownership, however, remained uncertain as of July 2011.
Photo Credits
Photos.com/Photos.com/Getty Images