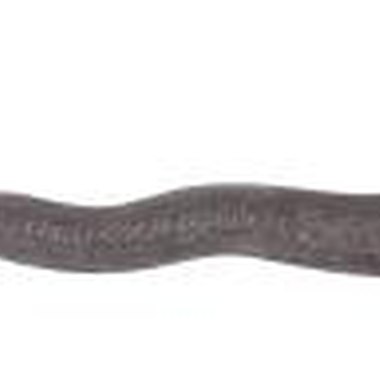 Damascus hunting knives are widely regarded as the best knife blades you can buy. What we call Damascus steel today isn't the same Damascus steel that was produced in ancient times. The process of producing true Damascus steel was lost in the late 1700s. Even the name of the steel itself, "Damascus," is something of a mystery. Some historians believe that it refers to where the steel might have been produced, but others insist that the name derives from the pattern on the blade bearing a resemblance to the patterns in damask fabrics. Hunting knives today are made using a process called pattern welding, and though it does not produce true Damascus steel, it still makes extraordinarily good knife blades.
Bear & Son Cutlery
Bear & Son Cutlery produces a wide range of knives at their Jacksonville, Alabama, facility, including a number of Damascus steel knives. In their fixed-blade hunting knife line, there are eight different patterns, which include three Bowie knives, four skinner knives and a guthook knife.
W.R. Case & Son Cutlery
W.R. Case & Son has produced knives in the United States since 1889. Among their offerings are an assortment of Damascus-blade knives, including their Case XX Stag Damascus Pheasant Hunter. Case's Damascus steel knife is presented in a steel tin with its own leather sheath and measures 7 inches long from tip to hilt. While your local Case authorized dealer may not carry this particular knife in stock, they will be able to order it for you from the Case factory. There are hundreds of Case dealers across the United States, and all can be found through Case knives' online dealer locator.
Silver Stag
Silver Stag Damascus hunting knives are hand forged in Blaine, Washington. Unlike some knife manufacturers, Silver Stag uses natural animal horn or bone for their handles, making each knife totally one of a kind. In addition, Silver Stag can produce a Damascus steel knife specifically for you with an antler that you send to them.
Damascus USA
Damascus USA produces not only finished Damascus blade knives but also knife blanks that you can customize with your choice of handle materials, such as bone, antler, precious metals or rare wood. All Damascus USA products are fixed-blade hunting or survival knives and all are produced in their Tyner, North Carolina, facility. A leather sheath is included with purchase that matches the knife you order.
Photo Credits
Hemera Technologies/PhotoObjects.net/Getty Images