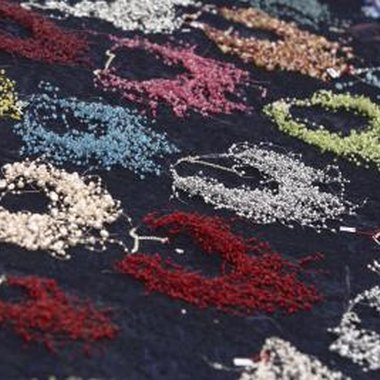 The Gatlinburg Craftsman Classic Craft Show, or Gatlinburg Craftsman's Fair, happens twice a year, when craftspeople gather to demonstrate how their crafts are created and to sell the finished product. The events, one in summer and one in autumn, are giant forums. People from all over America host booths for their crafts and visit the exhibits. In 2011 the fairs were held July 15 to 24 and October 6 to 23.
Craftsmen From Everywhere
Gatlinburg brings craftsmen from all over the country to demonstrate talents. Different exhibits at both the summer and fall fairs include wood carvers, painters, weavers, sculptors, sewing talents and bakers. The fair holds 200 booths, so the rows of crafts seem endless. Many of the creations are for sale to visitors. Musicians and bands that take part in the fair provide an eclectic array of music for spectators.
The Indoor Fair
The crafts fair is held indoors, at the Gatlinburg Convention Center. Although the center is climate controlled, it is a large building, and when it fills with people, it tends to get warmer than normal. The indoor venue allows weather-protected space for the craft booths; the music stages are set up outside.
Participating in the Fair
Participants in the fair must review the rules of the convention center, which cover booth setup, sales of products and band fees for musicians. After accepting the rules, participants fill out an application; the fall and summer fairs have separate applications. Fees range from $375 to $2,250, according to length of time a booth will be used. Applications can be found online on the Gatlinburg Craftsman's Fairs homepage. The fair administrators approve or deny completed applications and approved applicants are then sent a contract to complete.
Where to Stay in Gatlinburg
Make reservations early. There are bed and breakfast establishments, campgrounds, cabins, hotels and motels. As of 2011, the Gatlinburg Craftsmen Fair has been voted "Most Popular Event in the Southeast" for six consecutive years. Accommodations are booked quickly, so if staying in town is desired, book early, perhaps a full year before the event.
Photo Credits
Hemera Technologies/AbleStock.com/Getty Images