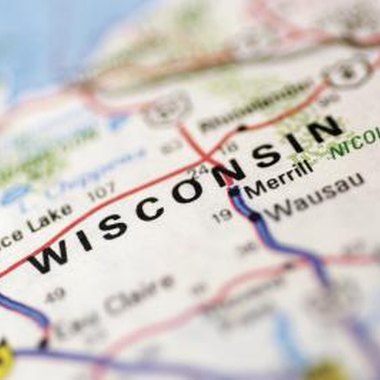 A bustling waterside city, Milwaukee is a gem of the Midwest, with plenty for locals and visitors to see and do. Long associated with brewing and manufacturing, Milwaukee offers shopping, arts, history and culture. Many of the town's top attractions, such as museums and festivals, are welcoming places for teens and fun for their parents, too.
Milwaukee Public Museum
Though history and science may not sound exciting, they come to life at the Milwaukee Public Museum (mpm.edu). Focusing on human and natural history, the museum features various permanent and rotating exhibits. Teens can explore the exhibit "The Inside Story -- The Third Planet," which features dinosaur fossils and displays relating to plate tectonics, or commune with nature in the Puelicher Butterfly Wing. The museum also displays a rare corpse flower; when it's in bloom, guests are invited to catch a whiff of its stinky scent.
Milwaukee Public Library
Teens can explore the stacks at the Milwaukee Public Library (mpl.org), which offers thousands of titles geared to their age group in addition to music and movies. For teenagers who want to get involved with their community, the library also has a Teen Advisory Board. Members help staff select teen-centric items for the library's collection, plan special events and create programs for teenage patrons. To be eligible, teens must commit to a year of service and attend a monthly meeting, among other commitments.
The Shops of Grand Avenue
Let teens shop to their heart's content at The Shops of Grand Avenue (grandavenueshops.com). The mall is packed with tons of shops, from record stores to popular clothing chains selling the latest styles. Guests can traverse both halves of the mall, which is divided into two sections, via a skywalk, so they needn't go outside during the cold winter months. When teens are done combing the racks, they can retreat to the mall food court and feast on everything from burgers to sushi.
Summerfest
Teens can rock out with lots of other teens at Summerfest (summerfest.com), Milwaukee's top music festival, held annually. Spread out over 11 days, the festival features dozens of acts performing across various stages on the city's lakefront. Bands and musicians play everything from rock to jazz, and different big names appear every year. Kids can buy food and drinks as well as take part in special educational and creative activities.
Photo Credits
Medioimages/Photodisc/Photodisc/Getty Images