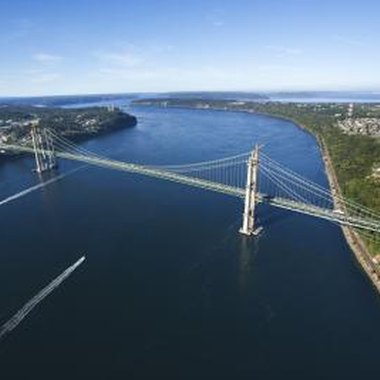 Washington state is renowned for its high number of high-tech software companies. As the state's employment office records that over 40 percent of all Washington residents work in the high-tech industry, there are many options for anyone seeking to install high-speed Internet. There are literally dozens of companies that offer high-tech solutions for your Internet needs.
Cable Modems
Many cable companies -- notably Comcast and Time-Warner -- offer Internet service to their cable subscribers. Check with your local cable company to see what packages it offers. Generally it offers a lower price for those who combine subscribe to both digital phone service and television offerings. Check with your local municipality to see if it offer community-based access for the best prices available.
ISDN
Integrated Services Digital Networks are a form of digital transmissions that make use of public telephone lines and their network to transfer data digitally from one computer to another. In Washington state, ISDN is offered by Verizon, Quest Choice, Road Runner and MediaCom for the public at large. Various cities in Washington such as Redmond have smaller companies such as Infobahn and 10 to Host. Investigate locally for the best prices and service packages available. Obtaining ISDN in Washington State is just a phone call away as installation is available in most towns.
T1
For users who need high-speed Internet access for over 20 users, a T1 line is one option. This form of digital communications transmission is used primarily by businesses and public institutions such as libraries and colleges. T1 lines are used for voice and data transmissions, therefore making them more economical for businesses to use. These dedicated high-speed lines can carry as much as 24 separate voice channels at once. In Washington state, contact your local service. Expect to pay between $200 and $1,200 per month after installation for T1 services as of June 2011.
Fiber Optics
With the high concentration of computer companies in the Seattle and surrounding areas, fiber optics is commonplace. If you're looking for fiber optics for your business, then the big city is the place to go. With an initiative instituted by the city of Seattle's Department of Technology, fiber optics will be available to everyone. Meanwhile, you can consult with Qwest and Verizon for your fiber optic needs. You can also find fiber optic providers locally. Expect fiber optics that are available to households in Washington to be concentrated in the areas with the most dense populations, such as Bellevue, Kent, Yakima and Renton.
Resources
Photo Credits
Thinkstock/Comstock/Getty Images