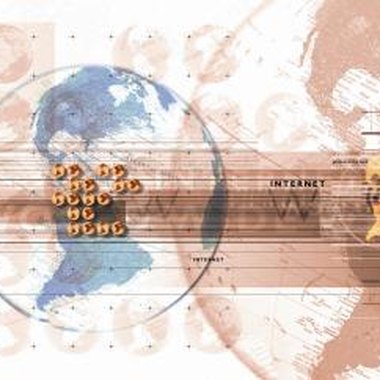 The city of Bloomington has plenty to offer its residents in terms of businesses and essential services. Citizens looking for quality high-speed Internet service have a menu of companies and packages from which to choose. Whether you are looking for simple and affordable or ultra-premium service, an Internet service provider in Bloomington is willing to make you an offer. The first step lies in understanding both your own needs and the packages that are available at your address.
Verizon
Verizon is the primary DSL Internet provider serving the Bloomington market. Several packages are available, with download speeds ranging from .5 Mbps up to 15 Mbps for High Speed Internet Enhanced. Every subscription includes nine email accounts and 10 MB of Web space for storing media and files. ESPN3, an all-digital sports network, is a free bonus feature of Verizon DSL subscriptions. For a monthly fee, new customers can add Internet security software or online backup to their packages.
Comcast
Performance and Blast are two packages available with Comcast's Xfinity Internet. Performance offers top download speeds of 15 Mbps, while Blast pushes the needle to 20 Mbps. At those speeds, online gaming, video streaming and home networking are all possibilities. SmartZone, a feature of all Xfinity packages, provides subscribers with 70 GB of email storage. Subscribers also enjoy ESPN3 and thousands of live events. Also included with every Comcast package is Constant Guard, a full-featured Internet security software suite.
Clearwire
Clearwire's technology is fully wireless, with plug-and-play modems and laptop cards that don't require expert installation. Home Internet service offers maximum download speeds of 2 Mbps. Clearwire waives activation fees when new subscribers sign a 2-year contract. None of Clearwire's Internet plans impose usage limits, so customers can browse and watch videos as much as they desire. Also available from Clearwire are domestic and international voice services, which can be bundled with Internet service for significant savings.
WildBlue
Satellite Internet service from WildBlue is available to Bloomington residents in three packages. The Value package allows for download speeds of 512 Kbps and five email addresses. The Select package offers twice the speed for a bit more money. The Pro package represents the fastest possible speeds -- up to 1.5 Mbps. All WildBlue activations require a 24-month service agreement. WildBlue includes equipment lease fees with subscribers' monthly bills.
Photo Credits
Photodisc/Photodisc/Getty Images