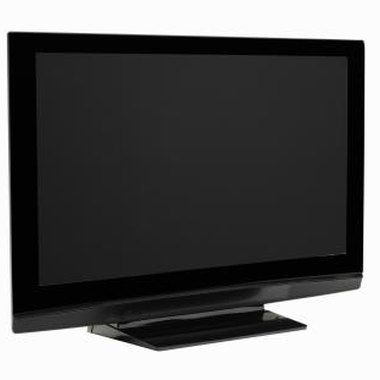 Although Time Warner Cable had been the primary cable television provider for Kansas City, Missouri, competitors such as AT&T; and Comcast have expanded into the area with success in recent years. Kansas City residents now have several options to choose from when looking for cable TV packages that best fit their individual needs.
Time Warner Cable
Time Warner Cable is available in most areas of Kansas City. The provider's digital cable package includes more than 100 stations and free high-definition television capabilities. Time Warner Cable's basic service features Kansas City's NBC, ABC, NBS affiliates, while the standard service package includes all the stations in the basic service channel lineup plus music, news, sports and family entertainment stations such as MTV, ESPN and Nickelodeon. The digital variety level includes all the stations in the basic and standards packages and additional stations such as Disney XD, Nick Jr., Lifetime Movie Network and MTV 2. Customers can upgrade their services to receive premium and high-definition stations and DVR service. With DVR service, customers can record their favorite programming in HD or standard definition.
SureWest Communications
SureWest Communications offers cable service for competitive prices to select Kansas City residents. The Sacramento-based company offers basic, digital and HDTV to its customers. The company's basic cable plan includes at least 70 channels, 41 digital music channels and an interactive program guide. Customers can upgrade to its digital package, which includes 50-plus stations. SureWest also offers HBO, Showtime, Cinemax and STARZ! for premium customers. Although SureWest provides one free digital box its basic cable package, DVR boxes are provided at an additional fee.
AT&T;
AT&T; offers U-verse in the Kansas City area in six different digital television packages. U-verse's basic package includes Kansas City's ABC, NBC and CBS affiliates. The company's U-family package includes up to 80 channels, while premium channels are found in the company's U300 and U450 levels. Starting at the U200 level, at least 48 digital music channels are available for music enthusiasts.
Comcast
Comcast customers in Kansas City have four packages to choose from. The basic cable package includes programming such as PBS, Fox and other major broadcast affiliates. Comcast also offers three digital cable packages: starter, preferred and premiere. The starter package includes more than 80 digital cable stations while the preferred plan includes more than 100 channels. The premier package includes premium stations such as HBO, Showtime and Cinemax and more than 200 digital cable channels. All digital plans feature thousands of On-Demand movies and TV shows, an on-screen program guide and a selection of commercial-free music channels.
Photo Credits
Ryan McVay/Photodisc/Getty Images