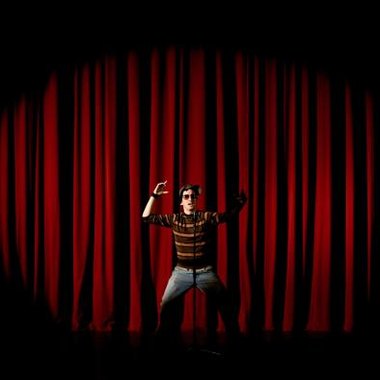 The towns of Reno, Nevada, on the north shore of Lake Tahoe, South Lake Tahoe, California, and many more in between make up a thriving entertainment and resort complex spanning both sides of the California-Nevada border. Comedy shows can be found in clubs, casinos and theaters on both sides of Lake Tahoe.
Improv at Harveys
Visitors can take in improv comedy and stand-up acts at Harveys Cabaret Theater, located in Harveys Tahoe hotel, casino and entertainment complex. Harveys offers a fresh line up of two touring comedians or comedy acts, one to headline and one featured. All the comedy shows at Harveys are hosted by Howie Nave, prominent Tahoe-based comedian, writer, and radio personality.
Crystal Bay Club Casino
The Crystal Bay Club Casino, located on the north shore of Lake Tahoe, hosts comedy shows regularly in the Crystal Bay Club Crown Room. Comedy Night is typically held on Tuesdays and/or Thursday evenings and features a touring comic and opening act. Comedy Night's schedule and line-ups are publicized up to a month in advance.
Catch a Rising Star, Reno
Catch a Rising Star, also known as Catch!, is a New York comedy club with outposts is New Jersey, Rhode Island, and Reno/Lake Tahoe. Performers take the stage for Catch! at the Silver Legacy Casino. Touring comedians at different stages of prominence visit Catch! Reno for five-day stints, performing nightly.
Tahoe Improv Players
The Tahoe Improv Players are a local comedy troupe that has been performing family friendly comedy since 1993. The group presents comedy shows throughout the spring and summer seasons at Lake Tahoe theaters. The group's act is traditional ensemble improv comedy, familiar to many from the television show, "Who's Line is it Anyway?". Shows are fast moving and involve audience participation. The lineup shifts from season to season as veteran players move on and new cast members are added. In 2011 the Tahoe Improve Players presented a show monthly at the Valhalla Estate in South Lake Tahoe.
Photo Credits
Jupiterimages/Photos.com/Getty Images