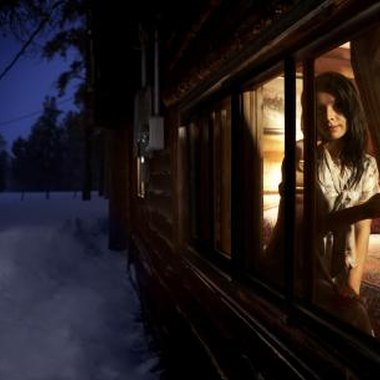 From the glittering streets of Aspen to the historic buildings of Telluride to the soothing hot springs of the Pagosa Springs area, Colorado is replete with opportunities for travelers to enjoy this magnificent jewel of the Southwest. Summer or winter, these Colorado lodges present a variety of price points, settings and styles in which to experience the wonders of state, whether you seek a historic, upscale, thermal or traditional perspective.
Beaver Creek Lodge
Beaver Creek Lodge features 72 spacious, high-end guest suites showcasing original art, fireplaces, leather furnishings, flat-screen TVs and complimentary wireless Internet. With pillow-top mattresses, accented by fluffy duvets, master bedrooms also feature whirlpools in every bath. Three-bedroom lodges feature gourmet kitchens. Heated pools and spas and opportunities for year-round recreation make the Beaver Creek Lodge an appealing choice for travelers.
Mount Princeton Hot Springs Resort
Mount Princeton Hot Springs Resort is an oasis-style lodge with full spa facilities and access to curative, naturally heated waters reaching 135 degrees F. Originally built in 1879, the first building here (completely restored) offers a fascinating history woven with Christian revival ministries, mining, railroad lore and old-fashioned family feuds. Stay in a cozy log cabin and enjoy hiking, fishing, rafting and horseback riding nearby.
Fairmont Heritage Place, Franz Klammer Lodge
In the San Juan Mountains of Telluride, Colorado, the Fairmont Heritage Place, Franz Klammer Lodge offers a premier mountain Colorado lodge experience in the historic Victorian town of Telluride ( registered as a National Historic District). Private, two- and three-bedroom residences give the discerning traveler upscale luxury and comfort while offering easy proximity to the region's world-class ski resorts. Amenities include full kitchens, two jetted hot tubs, gas stone fireplaces and private balconies.
Limelight Lodge
Roaring fires, classic ski-lodge style and and the abundance of opportunities for convivial conversations make the Limelight Lodge in Aspen an outstanding choice for travelers seeking a smaller-scale, more traditional lodge experience. Close to Aspen's famous downtown, the Limelight offers vintage charm among luxury, hospitality and contemporary decor. Complimentary breakfast includes yogurt, homemade granola, coffee and fresh muffins or breads.
Photo Credits
Thomas Northcut/Lifesize/Getty Images