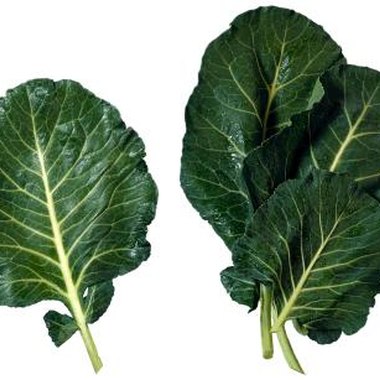 The Collard Greens Cultural Festival in East Palo Alto, California, allows visitors to experience an element of historic African-American culture, as well as to taste unusual delicacies made with collard greens. The festival includes a contest and prizes, games, upbeat bands and lots of good eating for people of all ages.
When and Where
The East Palo Alto Collard Greens Cultural Festival has been a summer highlight held on a Saturday in late July every year for more than a decade. The festival is planned and organized by Nobantu Ankoanda (P.O. Box 50714, Palo Alto, CA 94303, 650-323-5861). The Collard Greens Festival is held at Bell Street Park (550 Bell St., East Palo Alto, CA 94303). The event runs from noon until 7:00 p.m.
Traditional Roots
The first festival of its type in the United States, the Collard Greens Cultural Festival celebrates aspects of African-American culture including history, music and collard greens. Ankoanda started the festival as a fundraiser to benefit Shule Mandela Academy, a charter school turned cultural immersion program. Shule Mandela Academy aims to help African-American children learn about and embrace their rich cultural history. The Collard Greens Cultural Festival is a fun way for people to get in touch with their cultural roots. It also introduces those unfamiliar with collard greens to this healthy, leafy green vegetable that has long been a staple of African-American cuisine.
Festival Fun
Throughout the festival, bands perform funk, Gospel, jazz and blues. There are games and activities for children, information booths and arts and crafts. The festival also offers are a variety of delicious soul foods: collard greens, corn bread, fish, barbecue, peach cobbler and collard greens ice cream which is a creamy Collard Greens Cultural Festival exclusive.
Collard Greens Contest
Not to be missed on the food front is the awarding of a crown for the king or queen of collard greens. To enter this cooking contest, bring your best dish of cooked collard greens for the judges to taste and evaluate. The registration fee for the contest is $30. Make checks payable to Shule Mandela Academy, PO Box 50714, Palo Alto, CA, 94303. Contact Nobantu Ankoanda at NAnkoanda@aol.com for a contest registration form.
References
Photo Credits
Brand X Pictures/Brand X Pictures/Getty Images