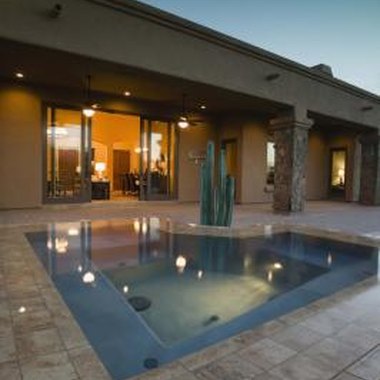 Most electric companies will send you an energy bill each month that reflects the amount of electricity you used within a given time span. For residents of Connecticut, comparing electric companies will involve higher prices than most other states. Since Connecticut passed an act in 1990 that took power away from influential electric companies, companies in the state now purchase most of their energy on the open market, acting mostly as middle-men that impact the buying and selling of electricity.
Step

1
Verify that the electric companies you're considering are licensed. The license needs to come from the State of Connecticut Department of Public Utility Control. You can ask for proof from each electric company, or you can contact the Department of Public Utility Control directly.
Step

2
Research each electric company's fuel source. Various types of fuel sources can be used, including renewable energy, nuclear power and coal. In some cases, renewable fuel sources might be used for a percentage of the power the electric company generates. Connecticut and its two most powerful electric companies, CL&P; and UI, also use much more natural gas to create electric power than most regions in the country.
Step

3
Get the price per kilowatt hour from each electric company. Find out if this price is fixed or if it can vary, as well as what the circumstances are for the price variations. According to the U.S. Energy Information Administration, residents in Connecticut paid an average of 17.63 cents per kilowatt hour in February of 2011, well above the average U.S. cost of 11.2 cents per kilowatt hour in the same time frame.
Step

4
Pay attention to any fees that each electric company charges each billing cycle, such as a monthly service fee.
Step

5
Find out what the restrictions are for terminating your contract with each electric company you're considering. In some cases, you may not be able terminate until your contract is up. Other companies might charge a cancellation fee.
Step

6
Ask if the electric company can terminate the contract and what the reasons might be for doing so.
Photo Credits
Jupiterimages/Comstock/Getty Images