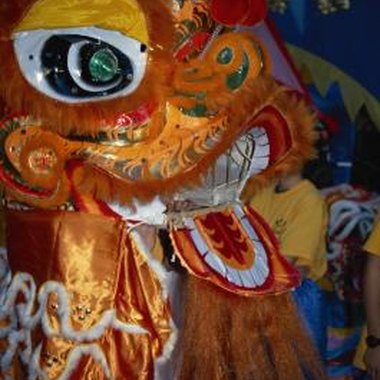 Two Chinese New Year parades snake their way through New York City each year. The parades, rich with dragons, dancers and music, celebrate a new year according to the Chinese Lunar Calendar, which has been in use for approximately 3,500 to 5,000 years. Celebrate the New Year by staking out a spot to watch the parade, or join in with your social group or family.
Dates
The dates for the Chinese New Year parades vary each year, as the Chinese New Year is not on a set, annual date. Instead, the event is celebrated over a two-week period. Parades are held on a Saturday or Sunday during that two-week period. In 2011, for example, the Chinatown parade was held on Sunday, February 6, while the Queens parade was held on Saturday, February 12.
Locations
Two parades entertain revelers in New York. The main parade, the East Coast Lunar New Year Parade organized by the Better Chinatown Society, is located on Mott street in Chinatown. Or attend the Flushing, Queens parade, which has been running along 39th Avenue from Union Street to Main Street for more than 15 years. The parade starts at 11:00 a.m.
Features
New York's Chinese New Year Parades celebrate Chinese culture and the coming of spring. Things you might see in the parade include floats, dragons and lion dancers, local politicians, antique cars, beauty and scholarship queens, acrobats and magicians, community organizations and musicians like marching bands, steel drummers and popular Asian performers. Approximately 4,000 people march in the Flushing parade alone.
Additional Celebrations
The Flushing parade ends at the Queens Crossing Mall, where more activities are planned. Folk performances entertain, while food booths are set up for hungry visitors. Fireworks are usually a part of the festivities. In Chinatown, the Better Chinatown Society also plans a controlled firecracker detonation, held on the first day of the New Years festivities. The firecrackers are traditionally believed to scare away evil spirits.
Photo Credits
Brand X Pictures/Brand X Pictures/Getty Images