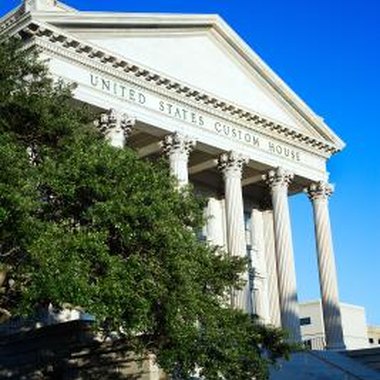 Charleston, South Carolina, is a historic Southern city with a scenic downtown to explore. Charleston was the first state to secede and the site of the first battle of the Civil War, making it a fascinating destination for American history buffs. The downtown area features classic Southern architecture and cuisine, landscaped parks, and an array of historic hotels that combine antique architecture and furnishings with modern luxuries. A handful of Charleston hotels are highly regarded by Mobil Travel Guides, but good options for family and budget travel also are available.
Francis Marion Hotel
The Francis Marion Hotel in downtown Charleston, which opened in 1924, is named for a hero of the Revolutionary War. The rooms feature a decorous 1920s vintage look and feature beds with down pillows and plush bedding, bathrooms with marble basins and brass fixtures; suites and penthouse rooms are available if desired. The hotel also features a full-service spa, fully equipped exercise room, full-size gym, Olympic indoor pool, racquetball, squash and tennis courts, and even a rooftop running track. Sauna and steam rooms are also available. The hotel features an on-site restaurant serving traditional Southern cuisine and two bars.
Charleston Place
Downtown Charleston's only Mobil four-star hotel is recommended by Forbes as a romantic getaway destination. The hotel is located in the historic district but is also within easy walking distance of luxury shopping destinations such as Gucci and Godiva. This hotel features the Mobil four-star Charleston Grill; the Palmetto Cafe, the place for a light breakfast and lunch; and the Thoroughbred club, serving tapas, tea and cocktails. Rooms feature striking decor in light yellows and deep wood tones and range from executive rooms to full presidential suites. The hotel also features a saltwater mineral swimming pool, full spa and fitness center offering a variety of classes.
Vendue Inn
Overlooking the Charleston harbor, the Vendue Inn offers convenient access to both the historic district and the harbor area. This historic, three-star hotel features Oriental rugs, antique furniture and optional rooms with fireplaces. The Vendue Inn offers a complimentary hot Southern breakfast, and bikes are available for hotel guests to explore Charleston at no charge. The Vendue Inn offers a variety of specialty packages, such as a woman's retreat, which includes makeup lessons at a beauty store, two hours with a personal shopper and other perks; and a Charleston romance package, which includes champagne, flowers and truffles.
Best Western King Charles
Well-located but basic, the Best Western King Charles Inn is a family-friendly hotel in the heart of downtown Charleston. The rooms are comfortable and modern and range from doubles to full suites. This Mobil one-star hotel offers a fitness club, pool with poolside dining and on-site restaurant, along with free Wi-Fi access.
Photo Credits
Jupiterimages/Photos.com/Getty Images