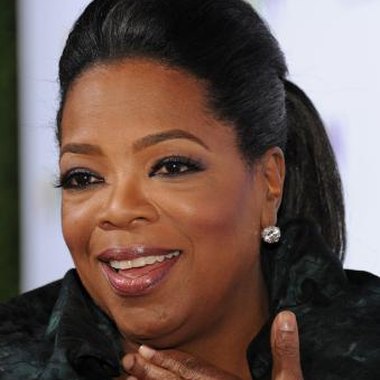 "I loves Harpo, God knows I do. But I'll kill him dead 'fore I let him beat me!" Anyone who has viewed "The Color Purple" recognizes Sofia's words. Based on the 1982 Alice Walker novel of the same name, "The Color Purple" was released in 1985. It contains black female characters with different views of themselves, shaped both from painful but universal experiences and from experiences particular to black women in the racially segregated, early-20th-century southern United States. Sofia more than holds her own as a memorable character.
Sofia
"The Color Purple's" main character is Celie, the young, physically abused and sexually manhandled bride of Albert, also called "Mister," whose son Harpo is married to Sofia. Although his father has no problem keeping Celie fearfully underneath his rule throughout the movie's early part, the weak-willed Harpo is able to exercise no such authority over Sofia, who has enough fight in her to square off against any attacker, male or female. Sofia is never at a loss for words, either.
"Hell No" and Sofia's Life
When Sofia balls up her fist, there's no turning back. Fed up with Harpo, Sofia leaves him, only to resurface later accompanied by a new man. However, she is alone with her two children when the affluent, white character Miss Millie, struck by how clean Sofia's children are, asks Sofia to be her maid. "Hell no!" is Sofia's response, prompting a slap from the white mayor, whom Sofia defiantly strikes back. Imprisoned and eventually relegated to working as Miss Millie's maid anyway, Sofia still proves resilient, even after not having seen her children for eight years. Slumped over the table during a family dinner because of the price life has exacted from her for her defiance, Sofia laughs her spine into straightening up, and her inner spark into reigniting, announcing to all present, "Sofia home. Thangs gon' be changing 'round here, too!"
Sofia vs. Celie
Sofia and Celie represent two black women who encounter similar trials. But like one child who grows up in an abusive household to become a successful adult while his sibling grows up to retreat into an adulthood of excuses and continued evil cycles, each woman represents a totally opposite response to those experiences. Accustomed to being bullied and denied, meek Celie is the one who advises Harpo how to reel his headstrong wife in: "Beat her." Just as Celie patiently endures, Sofia won't submit. Her fire surfaces in her words to Celie: "All my life I've had to fight." She cites the vulnerability of, and her resistance toward, being the sole female in a house full of abusive men while telling Celie to fight back herself "and think about Heaven later."
Playing Sofia...
The character of Sofia was portrayed in "The Color Purple" by Oprah Winfrey, who received a 1986 Academy Award nomination for Best Actress in a Supporting Role as well as a 1986 Golden Globe nomination for Best Performance by an Actress in a Supporting Role in a Motion Picture. Noted for her 1989 through 2011 television talk show "The Oprah Winfrey Show," Winfrey also produces a Tony Award-winning musical version of "The Color Purple," adapted from both the novel and movie. The show ran on Broadway from 2005 to 2008, began a nationwide U.S. tour in April of 2007 and embarked on a second national tour in 2010.
Resources
Photo Credits
Frazer Harrison/Getty Images Entertainment/Getty Images