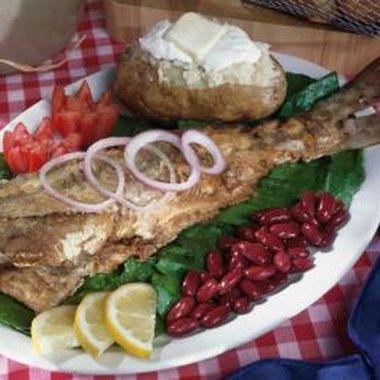 Every year, since 1976, the Belzoni-Humphreys Development Foundation holds an annual World Catfish Festival in downtown Belzoni, Mississippi to pay homage to catfish. Over 20,000 people from across the United States and overseas travel to the catfish capital of the world to celebrate the fifth most popular seafood served in America, and a major contributor to the Belzoni/Humphreys County economy. Despite being held for one day only, the World Catfish Festival provides plenty of entertainment and family fun.
Humphreys County
Humphreys County, in which Belzoni is located, is situated in the Mississippi Delta. With the United States having a total of 95,200 acres used for raising catfish and processing 466 million pounds of catfish annually, Humphreys County and Belzoni are major contributing communities. With over half of the total acreage used to farm raise catfish in the United States being located in Mississippi, 11,500 of the state's 64,000 acres devoted to catfish farming are in Humphreys, making it the county with the most catfish acreage nationwide. This is why it is known as the catfish capital of the world, and accordingly, celebrates the catfish.
Activities
With catfish production constituting a major component of the local economy, Humphreys County and Belzoni are eager to draw attention to the industry in a fun way while locals and visitors enjoy participating in the Catfish Festival. Held on four streets in downtown Belzoni, festival-goers can participate in a catfish eating contest, peruse arts and crafts, taste local dishes (including catfish) and register for a 5K fun walk or run. At midday, the results of the festival pageant are announced as "Miss Catfish" is crowned. Live bands also play music throughout the day
History
Belzoni's World Catfish Festival began in 1976 when local community leaders wanted to pay tribute to the crop that was having a positive impact on the local farming community's economy. The first festival took place on April 7 on the lawn of the local courthouse, and since that time, due to its popularity, the festival has been celebrated in downtown Belzoni. Since its inception, the World Catfish Festival has won awards, including being ranked in the Top 20 and Top 100 Events in the Southeast and North America, respectively.
2012 Festival
Although the Festival is held every April, the particular day of the month varies. For instance, the 2011 Festival was held on April 2. If you missed it, mark your calendar for 2012: The Belzoni-Humphreys Development Foundation will present the 37th Annual World Catfish Festival on April 14, 2012, and admission is free.
Photo Credits
Jupiterimages/liquidlibrary/Getty Images