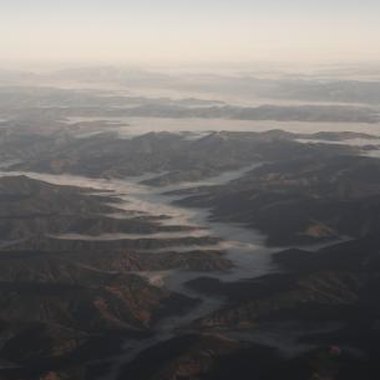 Every season brings with it another reason to celebrate the majesty of the Pocono Mountains. Seasonal festivals, fairs and events keep the Poconos lively and give residents and vacationers alike a reason to spend an afternoon or two outdoors in the fresh mountain air indulging in festive music, demonstrations and, of course, food.
Shawnee Celtic Festival
The Shawnee Celtic Festival (shawneemt.com) takes place during Memorial Day weekend. Sponsored by Shawnee Mountain, the festival highlights and celebrates Scottish heritage through cultural dancing, singing and themed bands. Celtic music is presented on three separate stages throughout the festival grounds. The festival also features a bagpipers' parade and a showcase of working sheep dogs. Also featured are vendors selling Celtic crafts and food. There's even an area to keep the kids happy with water-balloon tosses, magic shows and juggling.
Pocono Garlic Festival
The Pocono Garlic Festival (poconogarlic.com) is a two-day, garlic-themed wonderland at the Shawnee Ski Area that features food stands, entertainment and handmade wares from local craftspeople and artisans that includes pottery, paintings, natural oils and soaps. Food vendors use only Pocono-grown garlic in their delectable dishes. Choose from snacks to drinks to desserts. Local bands and music groups present the festival's entertainment, ranging from country, bluegrass, rock and jazz. In addition to the ongoing entertainment, there are engaging activities for children such as a petting zoo, magic shows and juggling acts.
Autumn Timber Festival
Shawnee Mountain's Autumn Timber Festival (shawneemt.com) celebrates the spectacular fall foliage in the Poconos. This autumn-themed event features demonstrations and activities that reflect the lush bucolic landscape in the Poconos. The festival lasts for two days and includes lumberjack and chainsaw sculpture demonstrations. Aside from local bluegrass bands and local food and craft vendors, there are hot air balloon rides, a Pocono Wildlife rehab show, a Paul Bunyan stilt walker and pig races.
Crystal Cabin Fever
Crystal Cabin Fever (crystalcabinfever.com) takes place during the month of February in Lakeville, Pennsylvania. It originally was created to help people take a break from "cabin fever," a restless feeling most people get in the winter from staying indoors too long. A yearly theme dictates the variations of ice sculptures and creations, all made from ice blocks harvested in the Sculpted Ice Works plant in the Poconos. Annual highlights of the event are creative variations of a life-sized cabin and an ice slide. Ice-carving shows, demonstrations and competitions take place throughout the event.
Resources
Photo Credits
Thomas Northcut/Stockbyte/Getty Images