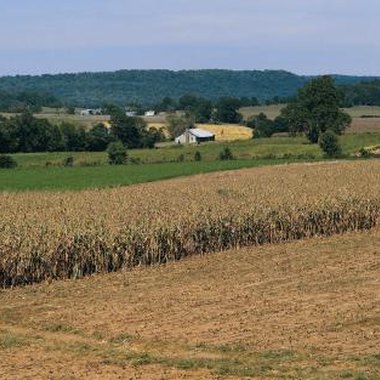 Hardin County is one of the largest counties in Kentucky. The county seat is Elizabethtown, which is home to more than 50 manufacturing plants. Other towns in the county include Radcliff, Vine Grove, West Point, Sonora and Upton. Radcliff is located near Fort Knox, one of the largest United States Army facilities in the nation. Residents of Hardin County can choose from several utility companies when ordering electricity and natural gas services, television service, Internet service and phone service.
Electricity and Natural Gas
Kentucky Utilities Company (lge-ku.com) provides electricity to Hardin County. Gateway Energy Services (gesc.com) and MXenergy (mxenergy.com) provide natural gas to Hardin County. Both offer fixed and variable rates. The Elizabethtown Natural Gas Department (elizabethtownky.org) distributes natural gas to Elizabethtown, other areas of Hardin County and Meade County.
Cable and Satellite Television
Comcast (comcast.com) provides XFinity digital TV service to Hardin County with 80 to over 100 channels. Insight (insight.com) provides digital on-demand TV service with access to over 6,000 programs. Dish Network (dishnetwork.com) provides satellite TV service with 120 to 250 channels. DIRECTV (directv.com) provides satellite TV service with more than 200 channels.
Internet
Comcast offers XFinity Internet service to Hardin County through a broadband connection with download speeds up to 8 Mbps and upload speeds up to 2 Mbps. AT&T; (bellsouth.com) provides FastAccess DSL Xtreme Internet service with downstream speeds up to 6 Mbps. HughesNet (hughesnet.com) provides high-speed satellite Internet service with download speeds up to 2.0 Mbps. Insight provides broadband Internet service with download speeds up to 10 megabytes; security software and wireless home networking are included.
Phone
Comcast provides phone service to Hardin County with unlimited calling in the United States and Canada. Calling features include caller ID, call waiting, caller ID with call waiting, call return and three-way calling. Insight offers phone service with unlimited local and long-distance calling and calling features such as voice mail, caller ID and call forwarding.
Photo Credits
Stockbyte/Stockbyte/Getty Images