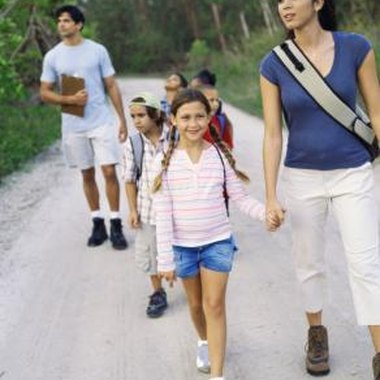 Indiana children in the foster care system find summer fun, leadership development, social development and increased self-esteem through summer camps. These camps, designed especially for at-risk kids, bring the joy of a summer camp experience to kids who face challenges each day. The unique needs of foster kids make summer camp experiences even more important, and these camps meet these needs through a variety of programs.
Camp Otto
Camp Otto (campotto.org), is located on 44 wooded acres about 45 minutes west of Indianapolis, Indiana in the town of Cloverdale. Camp Otto provides adventure programs, leadership development, team building, character development and outdoor survival programs for at-risk youths in Indiana. Indiana foster kids and at-risk kids enjoy hiking, athletics, basketball, a playground and outdoor pavilion and rustic cabins during their stay at camp. Camp Otto serves children from Owen County, Putnam County, Marion County and other areas of central Indiana.
Camp Jameson
Camp Jameson (jamesoncamp.org), located in Indianapolis, has over 80 years' experience working with at-risk youths in Indiana. This camp is a fully accredited residential camp for kids ages 7 to 18. It offers a camp experience designed around developing leadership skills, self-respect, confidence, respect for others and respect for the world. Foster kids and at-risk youths take part in outdoor educational experiences that fulfill the mission of the camp to "Get outside and Grow Inside." Camp Jameson also offers a yearlong leadership program for teens that focuses on community service and leadership skills.
Care For Kids Camp
The Care for Kids Camp (careforkidsnow.com) is housed at the Happy Hollow Camp and is a unique camping experience for foster kids in Indiana. This camp focuses on children who are placed in the foster care system due to abuse, neglect, abandonment and parental incarceration. For one week, these kids get to experience the fun of summer camp in a rural setting in Brown County, Indiana. During their one-week stay, foster kids get the full camp experience with horseback riding, swimming, canoeing, kayaking and arts and crafts as well as life-skill components designed to raise self-esteem, self-confidence and self-respect.
Happy Hollow Camp
For foster families who want to take advantage of an additional week of camp for their kids, Happy Hollow (happyhollowcamp.net) offers reduced rates for disadvantaged families. Happy Hollow's mission is to provide a camp experience for kids regardless of their ability to pay, so for foster families needing a little extra help, Happy Hollow is there. In addition to the Care for Kids camp week designed just for foster kids, Happy Hollow runs camping programs all summer. Happy Hollow serves over 800 children each summer and designs programs to help kids see their potential and learn valuable social skills while building self-esteem and self-respect. The Happy Hollow Camp provides for disadvantaged families through their scholarship program and is the only camp focused on serving economically challenged kids.
Photo Credits
Stockbyte/Stockbyte/Getty Images