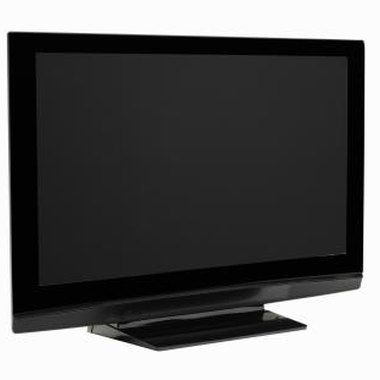 Toronto, Ohio is a small town located on the Ohio River. According to the Toronto.com website, the town was founded during the 19th century and underwent several name changes before civic leader Thomas M. Daniels suggested naming the town after the thriving Toronto, Ontario Canada. According to the 2000 U.S. census, 5,676 people call Toronto home. The town offers historic homes and buildings, scenic parks and a monument to World War I. Unique for a town of its size, Toronto residents have several options for choosing cable television, with a variety of channel packages and prices.
Direct TV
Direct TV offers a variety of television packages to fit every budget. For the Toronto, Ohio area, Direct TV offers four different packages: Choice, Choice Xtra, Choice Ultimate and Premier. The most basic package offers over 150 channels while the premium channel, offers over 285 channels. At the time of publication, package pricing ranges from $30 to $90 per month, and subscribers can choose specialty packages for movies, sports and news. Subscribers also have the option of choosing between a regular digital cable receiver, a high-definition receiver, or a digital video recorder receiver.
Jefferson County Cable
Jefferson County Cable offers traditional cable television service to all of Toronto, Ohio. Subscribers can choose from several cable packages from the basic local channels and lower-level cable channels, up to and including movie channels such as HBO, Showtime and Cinemax. Jefferson County Cable also offers high-speed Internet access and telephone service.
Blue Devil Cable TV, Inc.
Blue Devil Cable provides cable television services to Toronto and surrounding areas. Blue Devil customers can choose from several cable packages, HD channels, and DVRs. Blue Devil also provides high-speed Internet access and telephone service.
Considerations
Choosing between Direct TV, Jefferson County Cable and Blue Devil Cable will depend on several factors. If you prefer to receive your television, Internet and telephone services from one company, then Jefferson County or Blue Devil can provide those services for you. If you are simply searching for cable television services, DirecTV is an option and is cheaper than cable. Also consider the potential effects of weather. Both cable and satellite television can become unstable during inclement weather, such as storms, high wind and heavy snow, but satellite is a bit more unstable than cable.
Photo Credits
Ryan McVay/Photodisc/Getty Images