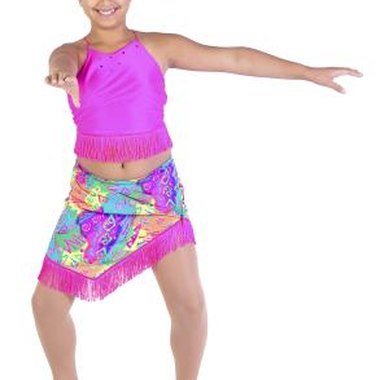 Stages for kid's birthday parties are generally constructed out of wood and large enough for a variety of performances. Mimes, actors and clowns prefer to have a designated area to perform for children, and a stage can draw attention and focus for the occasion. Build a basic stage for children by using standard construction lumber and hardware.
Items you will need
Tape measure

2 pine boards, 2-by-6-by-96-inches

7 pine boards, 2-by-6-by-93-inches

2 plywood sheets, 3/4-by-48-by-96-inches

Screw gun

60 wood screws, 3-inch

Belt sander

Broom

Paint brush

Wood stain
Step

1
Set two 94-inch boards on edge, parallel and 93 inches apart. Set seven 93-inch boards between them at right angles, on edge and spaced 14 1/4 inch apart so the two outside 93-inch boards are flush with the ends of the 96-inch boards. Screw the 96-inch boards to the 93-inch boards so three screws enter each end of the 93-inch boards. This is your stage frame.
Step

2
Set the two sheets of plywood on top of the boards so the 96-inch edges are at right angles to the 93-inch boards and so there are no gaps between the sheets. The outside edges of the plywood are flush with the sides of the frame. Screw 16 screws through each plywood sheet so four screws enter each board. Space the screws 20 inches apart.
Step

3
Sand the plywood using your belt sander by sanding parallel with the grain in the wood. This will prevent any splinters from getting in any child's hands or feet. Sweep off the stage with your broom and apply the wood stain using your paint brush. Let the stain dry according to the instructions.
References
"Step by Step Basic Carpentry"; Ben Allen; 1997
Photo Credits
Hemera Technologies/PhotoObjects.net/Getty Images