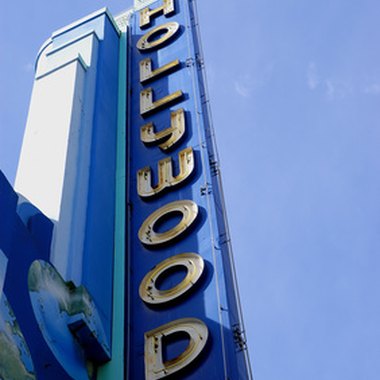 Humphrey Bogart's plaster footsteps, Michael Jackson's sidewalk star and a wax replica of Johnny Depp are all part of the Hollywood experience. Unfortunately, hefty hotel price tags are also included in this list. But there are hotels in Tinsel Town that can be had for less than $100 a night, within walking distance to its famous attractions. These picks offer visitors a comfortable night's rest for a portion of what most area hotels cost.
Comfort Inn & Suites Hollywood
With rooms starting at less than $80 per night, Comfort Inn & Suites Hollywood should play a leading role in any budget traveler's Hollywood itinerary. The Mediterranean-inspired hotel is a few star-studded steps from Grauman's Chinese Theater, the Hollywood Wax Museum and the Kodak Theater. Thrifty guests will appreciate the complimentary breakfast, newspaper and WiFi. The hotel features a heated pool, business equipment for guest use, and comfortable rooms with work desk, microwave and refrigerator.
Highland Gardens Hotel
The Highland Gardens Hotel can claim famous guests such as the Rat Pack and Janis Joplin. Built in the 1950s, the hotel was once the place to stay for entertainers, but today a standard room can be had for less than a Ben Franklin. The Highland Gardens, nestled on a quiet street just off Hollywood Boulevard, is well-appointed for its budget price tag, with tropical landscaping, a refreshing pool and inviting architecture.
Hollywood Downtowner Inn
The Hollywood Downtowner Inn's starburst sign welcomes worldwide guests to a trendy property without the trendy price tag. Standard rooms begin at $89, and a studio suite can be had for $109. Located minutes from the Walk of Fame, Sunset Strip and Universal Studios, the Downtowner, also known as the Hollywood Hotel, features flowering plants and a courtyard pool. Rates include a free breakfast of pancakes, cereal, eggs, bacon, sausage and toast.
Days Inn Hollywood
Rising out of your bed in the morning, you are instantly treated to a view of Hollywood -- well, a mural of Hollywood. The rooms at the Days Inn Hollywood are budget-priced; rates begin at $89 for a king room. Each guest room offers varying Hollywood-inspired murals, white linens, funky carpet and an inviting color scheme. The hotel features a diner-style restaurant, pool, WiFi, concierge and laundry. Days Inn is between Hollywood and Downtown, placing guests within striking distance of Grauman's Chinese Theater, La Brea Tar Pits, Hollywood Bowl and Universal Studios.
Vagabond Inn Executive -- Hollywood
The Vagabond Inn Executive is no-frills budget lodging in the heart of Tinsel Town. What the hotel lacks in amenities it rectifies in pricing, with rooms starting at $69, including complimentary breakfast. Within walking distance from Grauman's Chinese Theater and the Walk of Fame, the Vagabond Inn will also save you some coin on taxi fares. The rooms come with free WiFi, a work desk and cable television.